'Locke' Trailer: Tom Hardy Goes For A Drive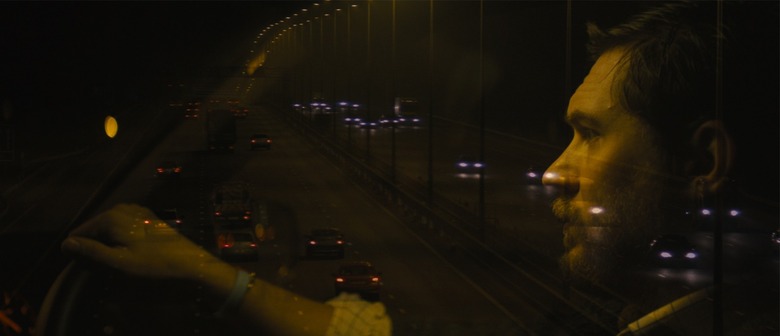 Tom Hardy stayed mostly under the radar in 2013, but that was only because he was so busy shooting. He's back in a big way this year with three releases, the first of which, Locke, hit Sundance last month and is now headed for a spring release.
Written and directed by Steven Knight, the taut thriller follows a dude taking phone calls in his car. Which doesn't sound all that exciting, I know, but reviews from the festival circuit say otherwise. Hit the jump to watch the trailer.
The video starts out looking like a BMW ad and then begins to resemble a Phone Booth-style thriller. But as it goes on, it looks more and more like the greatest pressures on Ivan Locke stem from his own flawed decisions, not from some sinister and mysterious outside force. Poor Locke has a lot of things on his mind, from his marriage and family to the big construction project he's got coming up.
Though the movie features a few other actors, including Ruth Wilson, Andrew Scott, Olivia Colman, and Tom Holland, they're only heard through the car's Bluetooth system. Locke is essentially a one-man show, and apparently a good one at that. Peter, who caught the film at Sundance, called Hardy's performance "fantastic." The problem, according to Peter, is that it "lacks any cinematic touch whatsoever," feeling more like a play than a film.
Locke arrives in theaters April 25 in the U.S. Oh, and if you're curious, the two other 2014 Tom Hardy movies I mentioned earlier are The Drop, which opens in the fall, and Child 44, which doesn't have a specific release date. There's also Mad Max: Fury Road, which lands next year. Like I said, Hardy is back in the public eye.