'Black Widow' Solo Film Still In Development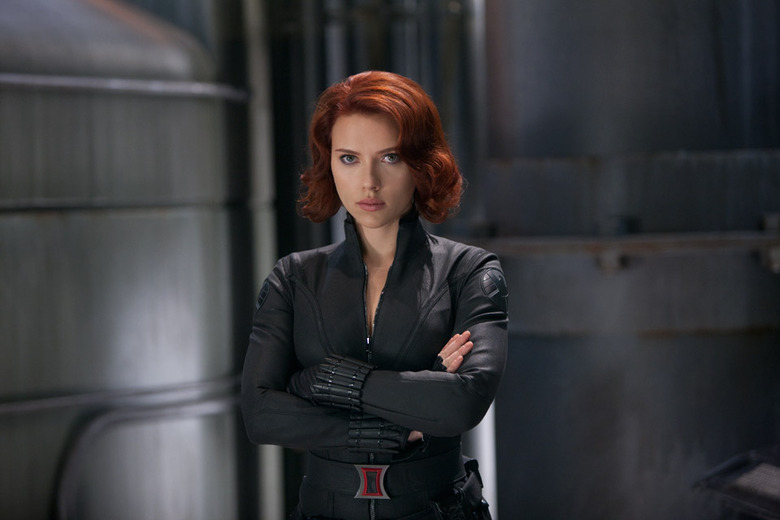 For years, Marvel Studios President Kevin Feige has said Marvel was interested in giving Black Widow her own film. From the character's first introduction in Iron Man 2, it was obvious Scarlett Johansson's portrayal as the master spy was bigger than a cameo. Her role got bigger in The Avengers, will be even bigger in Captain America: The Winter Soldier and will expand again in Avengers: Age of Ultron. But that might not be the end. In a new interview, Feige confirmed development on a Black Widow film is still ongoing.
Here's the quote from Total Film (which was in Superhero Bits earlier this week). Thanks to Comic Book Movie for the transcription:
We start filming the next Avengers film at the end of March. [Black] Widow's part in that is very big. We learn more about her past and learn more about where she came from and how she became in that film. The notion of exploring that even further in her own film would be great, and we have some development work with that.
There's no word on if that "development" is active or just sitting in a file folder somewhere, but it's an idea they have. Remember Feige has said they have films planned through 2021. And with only a few new character films confirmed (Ant-Man, Guardians of the Galaxy, potentially Doctor Strange) and Iron Man on the backburner, you'd have to imagine Hulk and Widow could get solo films soon.
Here's another question raised by this quote, though. Mark Ruffalo has said Hulk has more to do in Age of Ultron, Jeremy Renner has said the same about Hawkeye and now Widow is getting expanded. Add in Ultron, Vision, Scarlet Witch and Quicksilver, what are Iron Man, Captain America and Thor going to do? This movie is going to be packed.
Do you think we'll actually see a Black Widow solo film?