Cameron Crowe's Next Will Open Christmas Day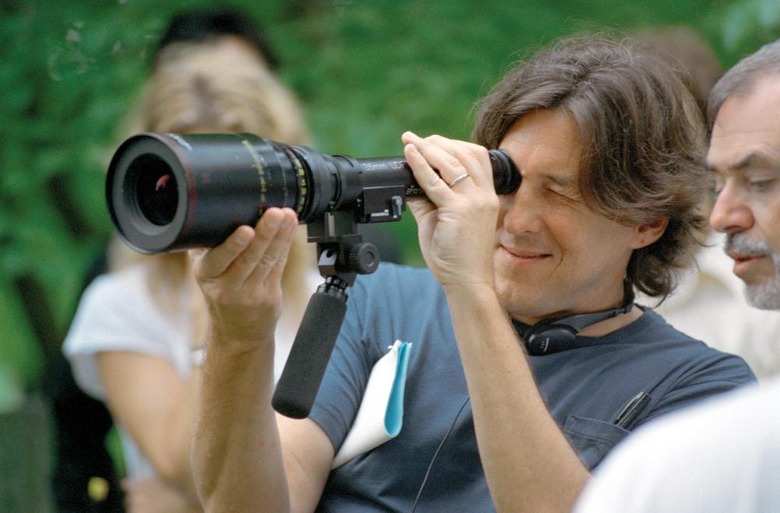 Sure, the last Christmas was just two months ago, but it's never too early to start thinking about presents for next Christmas. And Sony already knows just what it's getting us: the next film from Cameron Crowe.
The studio has dated the as-yet-untitled Hawaii-based romance, starring Bradley Cooper and Emma Stone, for December 25. Get plot details and more after the jump.
Cooper leads the new film as a defense contractor who's sent to oversee the launch of a weapons satellite in Hawaii. Once he gets there, he meets and falls for an Air Force pilot (Stone) who convinces him to try and stop the launch with the help of some mystical island forces.
Rachel McAdams plays Cooper's ex, John Krasinski her new husband, and Jay Baruchel Cooper's stepbrother. Danny McBride, Bill Murray, and Alec Baldwin also star.
The movie is described as a romantic comedy in the vein of Jerry Maguire and Almost Famous. Crowe wrote the script, which is reportedly a reworking of an earlier screenplay titled Deep Tiki. The film entered production last fall.
Crowe's last feature, We Bought a Zoo, also opened over the holidays — December 23 to be precise. That time of year seems like a perfect fit for Crowe's sentimental sensibility, and also puts his next film right in the thick of Oscar movie season. 1996's Jerry Maguire and 2001's Vanilla Sky were December releases as well.