'Goosebumps' Casts 'We Are What We Are' Actress Odeya Rush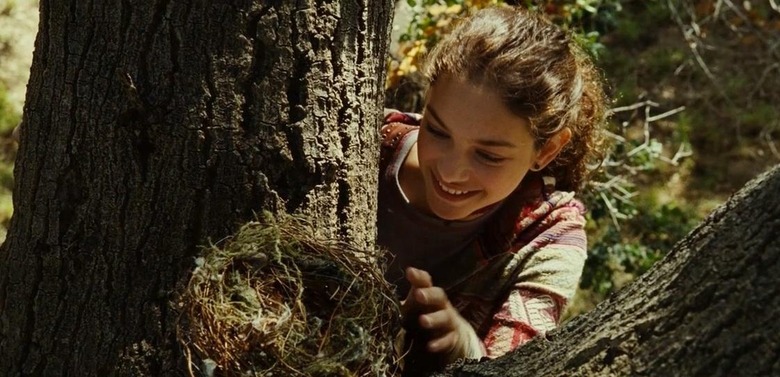 Jack Black seems like a natural fit to lead Sony's upcoming adaptation of R.L. Stine's Goosebumps, seeing as he's worked with director Rob Letterman before on Gulliver's Travels and Shark Tale. But a kids' movie needs a kid to star, and now the film has found one in We Are What We Are actress Odeya Rush. Get more plot details after the jump.
Since launching in 1992, Stine's Goosebumps has become one of the most popular children's book series of all time. Over 300 million copies have been sold to date, making it second only to Harry Potter in total sales. Its popularity has led to several spin-off series, a popular TV show, and a small handful of video games.
Sony picked up the rights to over 50 of Stine's books in 2008 and has made several attempts to get a movie off the ground. This current incarnation is the closest they've gotten so far. It remains unclear which specific plotlines they'll borrow for the film.
Rush's name may not ring a bell now, but that's bound to change soon. She has starred in The Odd Life of Timothy Green and We Are What We Are, and will next be seen in one of this year's more promising YA adaptations, Phillip Noyce's The Giver. Additionally, she's attached to play Mary, mother of Jesus, opposite Ben Kingsley and Julia Ormond in a Biblical drama set up at Lionsgate.