'Sharknado 2: The Second One' Beefs Up Its Cast With 'Independence Day' Stars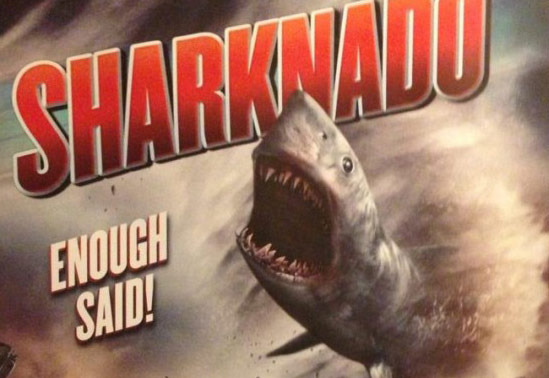 The cast of Sharknado 2: The Second One is getting as big as a great white. Vivica A. Fox and Judd Hirsch, who previously shared the screen in Independence Day, have joined the cast along with Andy Dick, Judah Friedlander, Mark McGrath and Kelly Osborne. Those six will appear with original holdovers Tara Reid and Ian Ziering for what's sure to be a film as crazy as the original. Filming begins next week. Read more about the roles below.
Deadline broke the news of the roles. Here's how it breaks down.
Vivica A. Fox is Fin's (Ziering) high school friend, Skye.
Mark McGrath is Fin's brother-in-law.
Kelly Osbourne is a flight attendant.
Andy Dick is a police officer.
Judah Friedlander is someone named Brian.
Judd Hirsch is a taxi driver.
Yup. Director Anthony Ferrante has assembled quite the eclectic ensemble. Sharknado 2: The Second One will take the terrible weather to the island of Manhattan. The aim is for the film to air on SyFy sometime in July. Will you be watching?