'Think Like A Man Too' Trailer: A Las Vegas Battle Of The Sexes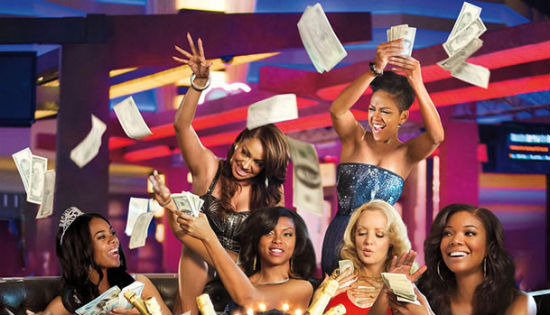 Every once in a while, a film gets a sequel and it makes you think, "The first movie was a hit?" Think Like A Man is one of those. But the 2012 original starring Michael Ealy, Jerry Ferrara, Meagan Good, Regina Hall, Kevin Hart, Taraji P. Henson, Romany Malco and Gabrielle Union grossed a quiet $91 million dollars and Sony quickly greenlit a sequel. It's hitting theaters June 20, continuing the story of a group of friends who had some serious relationship issues in the first film. Now, the cast is all back together and they're in Vegas for a wedding. There, simultaneous bachelor and bachelorette parties threaten relationships once again. Check out the first trailer and poster below.
Thanks to Sony for the trailer.
And here's the poster: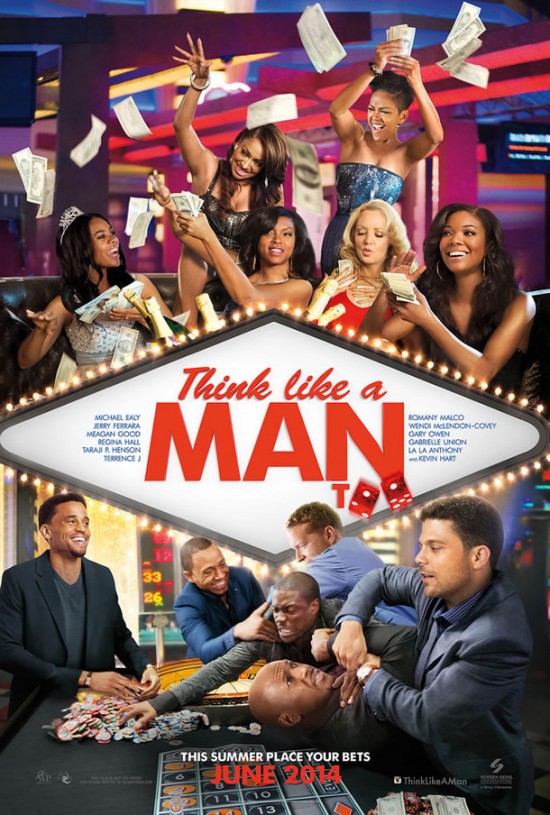 Directed by Tim Story and written by Keith Merryman and David A. Newman, Think Like A Man Too opens June 20. The year of Kevin Hart continues.