'The Amazing Spider-Man 2' Trailer #3: Everything Is Great About Being A Webslinger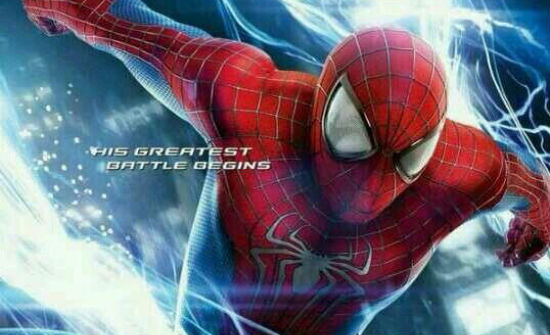 A third full length look at Marc Webb's The Amazing Spider-Man 2 has just hit the net. Compared to the four minute Super Bowl spot, it's a little lacking, but there is some new dialogue and footage from the film, exuding a tone that's at first light and fun, followed by menacing and stressful. With the film opening May 2, I doubt we'll be seeing a lot more than what we've already seen, but if you are excited for the film, this trailer is worth a watch. Check it out below.
Here's a third trailer for The Amazing Spider-Man 2. You likely be able to see it in theaters with RoboCop.
Again, not a mind-blowing new look at the film, but entertaining never the less. The Amazing Spider-Man 2 opens May 2.
We've always known that Spider-Man's most important battle has been within himself: the struggle between the ordinary obligations of Peter Parker and the extraordinary responsibilities of Spider-Man. But in The Amazing Spider-Man 2, Peter Parker finds that a greater conflict lies ahead.
It's great to be Spider-Man (Andrew Garfield). For Peter Parker, there's no feeling quite like swinging between skyscrapers, embracing being the hero, and spending time with Gwen (Emma Stone). But being Spider-Man comes at a price: only Spider-Man can protect his fellow New Yorkers from the formidable villains that threaten the city. With the emergence of Electro (Jamie Foxx), Peter must confront a foe far more powerful than he. And as his old friend, Harry Osborn (Dane DeHaan), returns, Peter comes to realize that all of his enemies have one thing in common: OsCorp.