'Wolves' Trailer: Havok And Khal Drogo Are Werewolves At War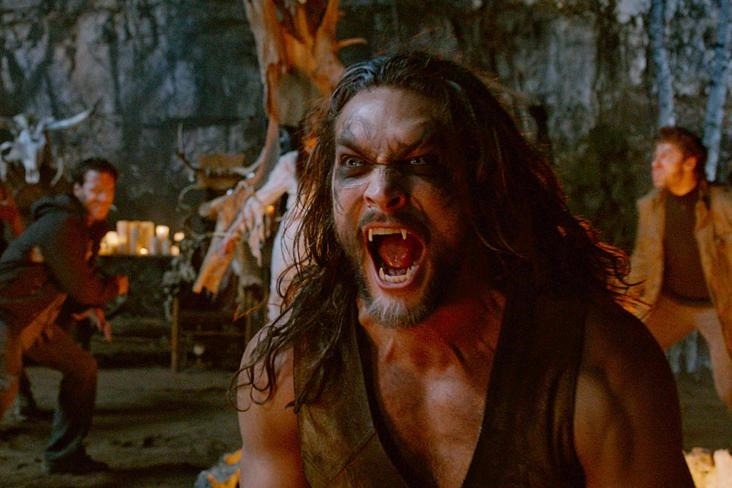 As Khal Drogo on Game of Thrones, Jason Momoa was the feared leader of a vicious tribe of warriors. As Connor in David Hayter's Wolves, he's pretty much the same thing, only his charges are werewolves instead of horse-lords.
X-Men: First Class star Lucas Till plays the protagonist, a recently orphaned high school student who's horrified to discover that he's turning into a wolf. He runs away from home and winds up in a town populated by two warring werewolf factions, one of which is led by Connor. Then he makes the mistake of falling for Connor's girl Angelina (Merritt Patterson). Watch the first trailer after the jump.
Hayter previously wrote Watchmen and the first two X-Men movies, none of which were very big on humor, and Wolves seems similarly straight-faced. It looks like MTV's Teen Wolf without the jokiness or self-awareness. On the other hand, I suppose it's nice that this film allows wolves their day in the sun. It's usually vampires who get all the attention.
Wolves opens this fall.
Cayden Richards, 18, has it all: Captain of the high school football team; straight-A student; gorgeous girlfriend. But when he wakes one dark night to find his parents brutally murdered, he is horrified to realize that he is turning into an animal: a wild, savage wolf. Panicked, Cayden runs, determined to find out what is happening to him. His quest leads him to the strange, isolated town of Lupine Ridge, where two clans of wolves are on the brink of war. The opposing clans are lead by Connor, the powerful, pure-blood alpha of a savage pack and John Tollerman, an old farmer, committed to protecting the human citizens of Lupine Ridge. But when Cayden falls for Angelina, the beautiful, young mate promised to Connor, a battle to the death is inevitable. And as the past begins to reveal itself, Cayden's place in the world becomes clearer – as does his power to put an end to the savage violence building up around and within him...