'Star Wars: The Clone Wars' Heads To Netflix For Final Season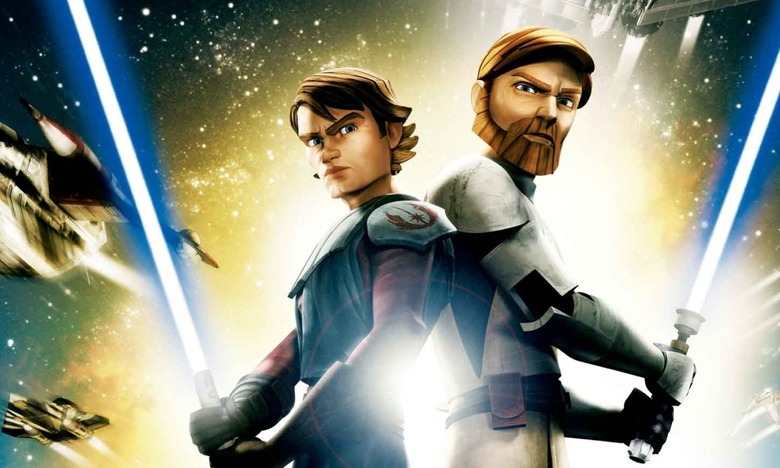 Star Wars: The Clone Wars is coming back. Netflix announced today that it has struck a deal for exclusive rights to the entire series, including a brand-new sixth season. Fans will be able to watch on the streaming service next month. Get plot details on the new season and more after the jump.
The official synopsis reads as follows:
In these eagerly anticipated episodes of Star Wars: The Clone Wars, some of the deepest mysteries of the conflict between the light and the dark sides of the Force are revealed. An intrepid clone trooper discovers a shocking secret, Anakin Skywalker's closest relationship is tested to its limits and what Master Yoda discovers while investigating the disappearance of a Jedi could forever change the balance of power in the galaxy.
The Star Wars: The Clone Wars package also includes the 2008 feature film and director's cuts of several older episodes. It marks the first time any Star Wars content has been available for streaming on Netflix.
The pact continues Netflix's cozy relationship with Disney. The companies already have plans in place to create original series based on Marvel Comics characters, and in 2016 Netflix will become the exclusive U.S. subscription television service for Disney's new releases.
It also puts Star Wars: The Clone Wars in the eclectic company of Arrested Development and The Killing, two other cancelled series that were miraculously revived by Netflix. Star Wars: The Clone Wars will be available for streaming starting March 7.