George Clooney To Produce Remake Of Norwegian Film 'Pioneer'
Though The Monuments Men wasn't the hit some people hoped it might be, George Clooney isn't fazed. He's still got a Best Picture Oscar for his work producing 2012's Argo and now he and partner Grant Heslov set up a new project. They're acquiring the remake rights to the 2013 Norwegian thriller Pioneer. The original film was directed by Erik Skjoldbjaerg and followed two brothers during the Norwegian oil boom in the 1980s. Wes Bentley and Stephen Lang were among the cast of the original; we don't have any word on casting for the remake.
The Hollywood Reporter broke the news. Clooney and Heslov will produce the film through Sony but there's no word on who'll write or direct.
Here's the IMDB description of Pioneer, which sounds better than its average rating suggests. Also, cool poster.
This conspiracy thriller is set in the early 80's, the beginning of the Norwegian Oil Boom. Enormous oil and gas deposits are discovered in the North Sea and the authorities aim to bring the oil ashore through a pipeline from depths of 500 meters. A professional diver, Petter, obsessed with reaching the bottom of the Norwegian Sea has the discipline, strength and courage to take on the world's most dangerous mission. But a sudden, tragic accident changes everything. Petter is sent on a perilous journey where he loses sight of who's pulling the strings. Gradually he realizes that he is in way over his head and that his life is at stake.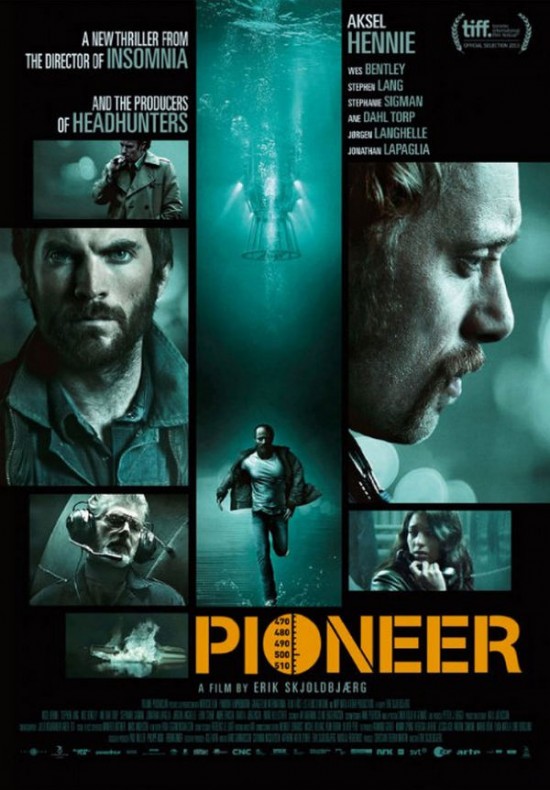 Curious what Clooney and Heslov end up doing with this. Has anyone seen the original?