Spend An Hour With Bill Murray On Charlie Rose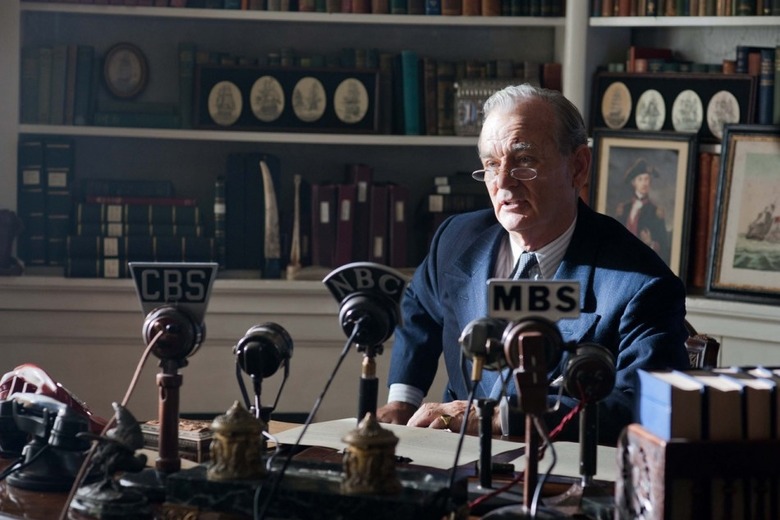 For all his public antics Bill Murray can be a reclusive personality, who doesn't give many lengthy interviews. Murray started his career as a comedic goofball, grew into a major superstar, then dialed it back and became one of our best dramatic actors. Along the way, Murray decided he didn't want to live life in the public eye and all but removed himself from the Hollywood system. No manager, no publicist, just a special 800 number only people like Wes Anderson have. He only does things he really wants to do. Things like his latest film, George Clooney's The Monuments Men.
Despite the critical response, it's obvious Murray likes the film because he's done so much press for it. He was on Jimmy Kimmel, and The Late Show, and did a one hour sit down with Charlie Rose. That last interview is embedded below and well worth a look, as we so rarely get to hear Murray speak candidly.
Hulu has the embed. However, it's possible this might only be viewable by people with U.S. IP addresses.