'From Dusk Till Dawn' Lobby Card Debut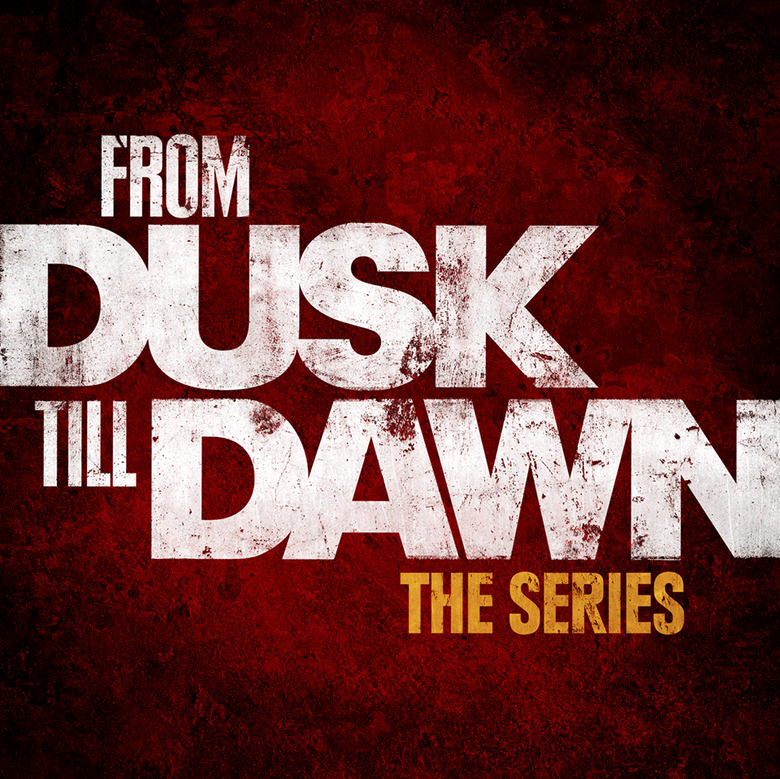 Robert Rodriguez is taking From Dusk Till Dawn to television with a new series that expands upon his original film (in addition to remaking it), with Zane Holtz and D.J. Cotrona playing as Richie Gecko and Seth Gecko. To promote the show the publicity team is embracing the old-school lobby card concept, with the release of a bunch of new photos dressed up in the old lobby card style. Ours features Holz and Cotrona in a pose that will be very familiar to fans of films by Rodriguez and Dusk Till Dawn co-creator Quentin Tarantino. Check it out below. 
SXSX recently announced that the show's pilot will screen on Saturday, March 8 at 4:30PM at the Vimeo Theater as part of the festival. Robert Rodriguez and many cast members will be in attendance, so if you're in Austin for SXSW it might be worth a stop.
For everyone else, the series will premiere on El Rey Network on Tuesday, March 11 at 9PM ET. Click the image below to enlarge.