'90s Flash John Wesley Shipp Joins 2014 CW Show 'The Flash'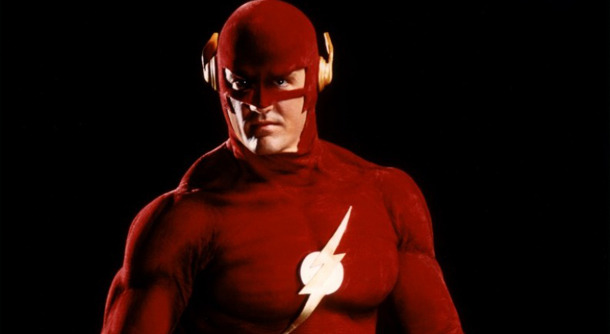 Briefly: Perhaps the strangest bit of casting for The CW's new Arrow spin-off, The Flash, is the role given to the actor who played The Flash for CBS from 1990 to 1991. John Wesley Shipp, before playing Dawson's father on Dawson's Creek, was both Barry Allen and The Flash in the single-season show that featured 22 episodes of The Fastest Man Alive running around in a Stan Winston-built suit.
Shipp reportedly has a recurring role on the show, but his precise character has not been revealed. Can we now expect Mark Hamill's Trickster to appear, too?
The rest of the cast for the new show includes Grant Gustin as Barry Allen, Candice Patton as Iris West, Jesse L. Martin as Iris's father, Detective West, Rick Gosnett as Central City Police Detective Eddie Thawne, Carlos Valdes as Cisco Ramon, Danielle Panabaker as S.T.A.R. Labs bioengineer Caitlin Snow and Tom Cavanagh as S.T.A.R. Labs CEO Harrison Wells.