Greta Gerwig To Lead 'How I Met Your Dad'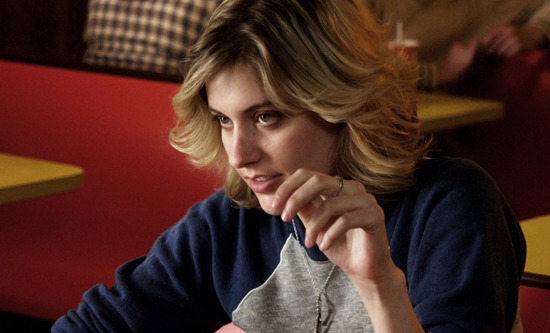 Greta Gerwig is the new Josh Radnor. The Frances Ha actress has just been cast as the lead in How I Met Your Dad, CBS' upcoming sorta-spinoff of How I Met Your Mother. Like the original series, the new show will follow a young(ish) single person trying to find love in New York.
This should be familiar territory for Gerwig, who's played free-spirited big city singletons in Frances Ha, Lola Versus, Greenberg, Arthur... Get more details on this particular incarnation of that archetype after the jump.
Although it's being touted as a spinoff, How I Met Your Dad won't involve any members of the original HIMYM cast. Instead, the two series will share a similar conceit and setting (including, possibly, the bar where the HIMYM gang hangs out).
Gerwig will play Sally, described as "a female Peter Pan" who's feeling adrift. Her marriage of less than a year is headed for divorce, and she leans on her close-knit group of friends and family to help her through the rocky times. As with HIMYM, the show will be narrated by a future version of Sally who's reflecting back on her youth.
Other characters include Sally's party girl BFF Juliet, Sally's big brother Danny, Danny's husband Todd, and Sally's colleague Frank. Casting for those roles have not been announced.
Gerwig is not entirely new to TV, as she voices a character on the Adult Swim series China, IL, but it'll be her first regular live-action gig. She earned a Golden Globe nomination this year for her lead performance in Frances Ha, and recently wrapped The Humbling with Al Pacino as well as an untitled Noah Baumbach project.