Jack Black And Mike White Re-Team For 'The D-Train' With James Marsden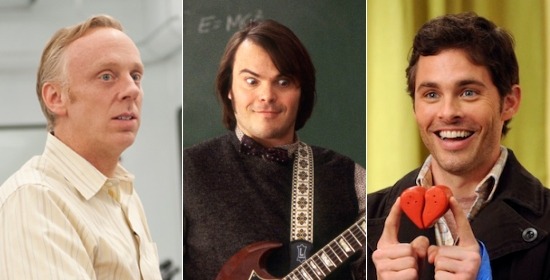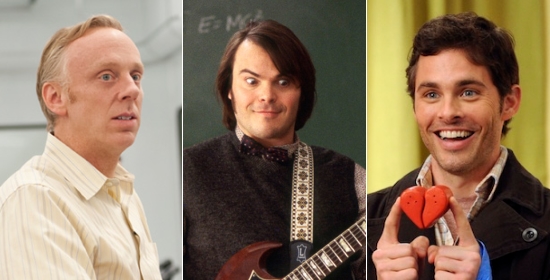 A decade after they played misfit buddies in School of Rock, Jack Black and Mike White are preparing to play longtime pals again in The D-Train. Instead of guiding cute kids to promising futures, however, they'll be trying to track down a washed-up actor played by James Marsden. Hit the jump for more details on the new project.
Black will take the lead role of a high school reunion committee chairman who harbors some lingering insecurities about his teen years. In a bid for acceptance, he sets out to convince the most popular guy from his class to show up to their 20-year reunion.
Marsden will play the former classmate, who's now a failed actor doing commercials in Los Angeles. White has the role of Black's only friend from high school. Nat Faxon (The Way Way Back) is in talks to board as well.
Black and White first co-starred in 2002's Orange County, and have since worked together on School of Rock and Nacho Libre (the latter of which was written by, but didn't star White). The D-Train will be Marsden's first film with either of them.
Marsden's other recent films include Lee Daniels' The Butler and 2 Guns. Later this year, he'll star with Elizabeth Banks in the comedy Walk of Shame and with Michelle Monaghan in the romantic drama The Best of Me. Paul Walker was originally set to star in the latter before his untimely death in November.
White is coming off of the brilliant-but-cancelled HBO dramedy Enlightened, which he created with Laura Dern. He'll next be seen in Ride, directed by Helen Hunt. Black's last films were The Big Year and Bernie. He has a role in this summer's Sex Tape, with Cameron Diaz and Jason Segel.