'Friday Night Lights' Characters To Drop In To 'Parenthood' Web Series [Video]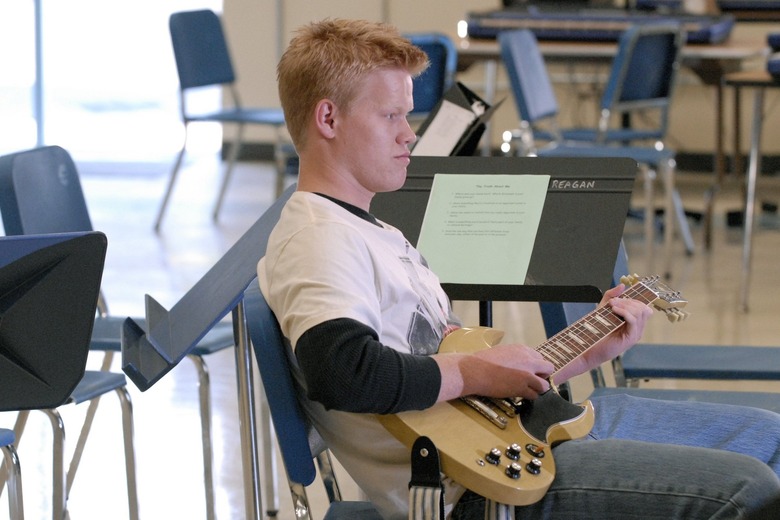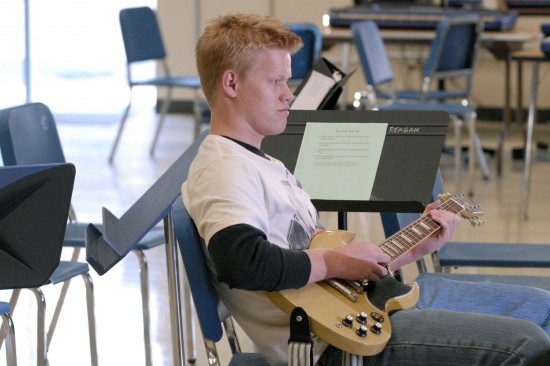 It's pretty clear at this point that the Friday Night Lights movie sequel isn't happening. Even Peter Berg, who's been pushing the idea for years now, seems to have given up. But that doesn't necessarily mean we've seen the last of the Dillonites.
NBC revealed today that FNL characters Landry Clarke (Jesse Plemons) and Billy Riggins (Derek Phillips) are slated to appear in an upcoming Parenthood web series. It's one of several that the network has planned for the near future; Chicago Fire, Parks and Recreation, and Grimm will also get digital spinoffs during the Olympics hiatus. Hit the jump for plot details and more.
Update: The first part of the web series is online now. See it below.
The crossover is bound to confound sticklers for continuity. Showrunner Jason Katims, who previously worked on Friday Night Lights, has had FNL actors on Parenthood before, but not as their FNL characters. In fact, Phillips guest-starred on the show a couple of years ago as an entirely different character.
I'm sure someone on the Internet will devise an elaborate backstory to explain why two identical but apparently unrelated characters exist in the Parenthood universe, and I greatly look forward to reading that theory. But for now we can just take it for what it is — a fun little Easter egg. Friday Night at the Luncheonette will hit NBC.com, Hulu, and YouTube this Thursday.
Also launching this week are the Chicago Fire spinoff I Am a Firefighter, which lands on Tuesday and sees Dawson (Monica Raymund) facing a crisis; and the Grimm-based Love Is in the Air, which debuts Friday and follows Rosalee (Bree Turner) and Juliette (Bitsie Tulloch) dealing with a love spell at a Valentine's Day spa party.
Next Thursday (February 20) will bring the Parks and Recreation spinoff The Hapley Group, which has Perd Hapley (Jay Jackson), Crazy Ira (Matt Besser), The Douche (Nick Kroll), Joan Callamezzo (Mo Collins), and Mike Patterson (Seth Morris) engaging in a political roundtable discussion. Each of the four NBC digital series will consist of four parts.
Update: Here's the first installment.