Sequel Bits: 'Iron Sky', 'Rise Of The Planet Of The Apes', 'The Purge 2', 'Magic Mike 2'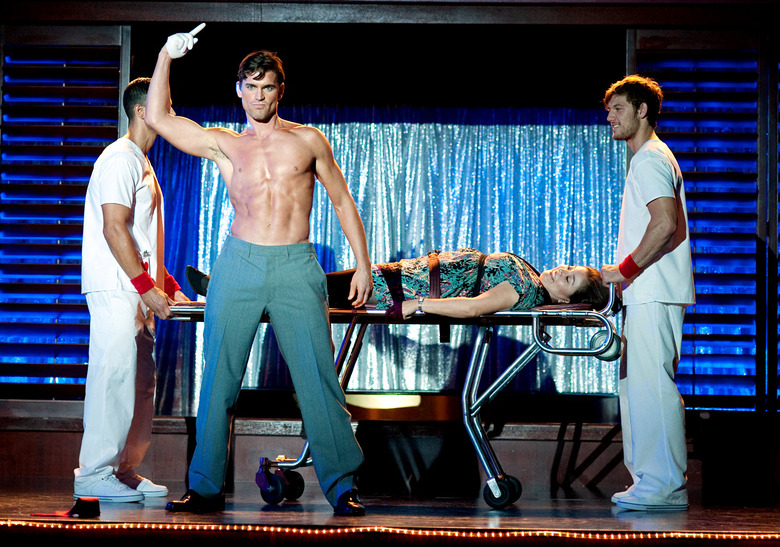 Could John Travolta join the Bond villain ranks? He hopes so. Also after the jump:
Matt Bomer is working on new looks for Magic Mike 2
Gary Oldman dishes lots of details about his Apes role
Iron Sky: The Coming Race gets a writer and a logo
Hong Kong's Monkey King is getting a sequel, of course
How to Train Your Dragon 2 gets a cute Korean poster
In the meantime, he admitted, he's been "brainstorming" new looks for his character. "I've had a lot of time to ponder it," he said. "I can't drop anything now. But I've been thinking about it, for sure. Maybe there will be a themed Ken Doll. Why not?"
Meanwhile, Bomer's Magic Mike co-star Alex Pettyfer has some thoughts on the sequel as well. Specifically, regarding reports that Tatum could direct. "Channing is such a talented man," he said. "I don't need to say that, everyone one knows that. He's a smart business man. He'll do whatever he thinks is necessary for the film." [Vulture, HitFix]
Mads Mikkelsen, Mathieu Amalric, and Javier Bardem have taken turns tormenting Daniel Craig in the last few Bond movies. Now John Travolta wants in on the bad-guy action as well, as he revealed in a recent interview. "I would love that," he said.
However, it may be a while before the opportunity arises. "They're going a different way with their villain in this next film but I've spoken to Barbara Broccoli about it and she loves the idea, so that would be great," Travolta explained. [Telegraph]
Most actors play coy when they're cast in major studio franchises, demurring and deflecting and even outright lying if they have to. Not Gary Oldman. Asked about his role in Dawn of the Planet of the Apes, Oldman was only too happy to dish out the details.
According to the actor, he plays a former cop who's elected into leadership by a small community of human survivors. The conflict with the apes begins when the humans find themselves in need of electricity.
We need power, and there's a power station, and some of my people go out to see if it's operational, if it's still out there, and they discover that there's this whole community of apes living. We believed that they were all completely firebombed and wiped out.
As someone who's "experienced great loss, personally," the character comes to a stark decision about the apes. "There's only one answer for him: Wipe them out," Oldman explained. Still, he's not necessarily a bad guy; Oldman calls the character "a sort of hero of the piece."
I'm betting the apes won't agree with that last part, but you can make up your mind for yourself when the film arrives July 11. [MTV]
If the moon Nazis from the first Iron Sky weren't wild enough for you, the sequel, Iron Sky: The Coming Race will bring dinosaurs and reptile people into the mix as well. Seriously, read the synopsis.
20 years ago Earth was ruined in a nuclear apocalypse. What's left of humanity is trapped on the Moon – which is now falling apart as well. Mankind's only hope is to send a small team into the Center of the Earth to retrieve the mythical Holy Grail. All that stands in their way is an ancient race of reptilian humanoids and an army of dinosaurs. How hard could it be?
On board to write this masterpiece of sci-fi absurdity is Dalan Musson, who worked with director Timo Vuorensola on the upcoming Jeremiah Harm. Musson's other credits include Ragnarok and Blood Wars.
The script is expected to be done by May, with production getting underway in early 2015. Producers hope to give Iron Sky: The Coming Race a day-and-date release in 2016. Check out the logo below.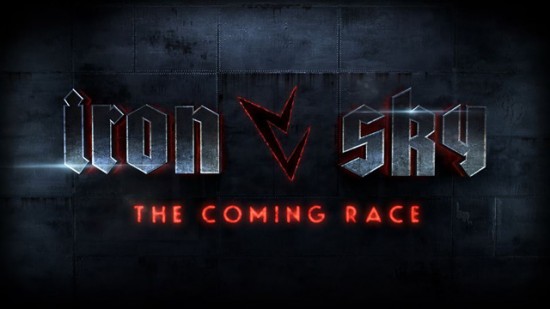 American audiences likely haven't heard of The Monkey King, but plenty of moviegoers in other countries have. The Chinese film had a record-breaking opening in the first weekend of February, taking the top spot in the global box office. So naturally, there's going to be a sequel.
Producers have confirmed that the 3D fantasy epic will get a sequel, though they're being cagey about the details at the moment. "For the time being the main focus is on the box office performance of the current movie," said Alex Wong, head of the production company Filmko.
Nevertheless, rumors are flying fast and heavy already. Chinese actor Huang Xiaoming is said to have received an offer for a key role, and the film is reportedly on track to shoot in September. Donnie Yen, Chow Yun-fat, and Aaron Kwok starred in the first film, which was directed by Poi Soi Cheang. [THR]
You may not be able to make out the words on this Korean poster for How to Train Your Dragon 2, but the adorableness that is Toothless and Hiccup needs no translation.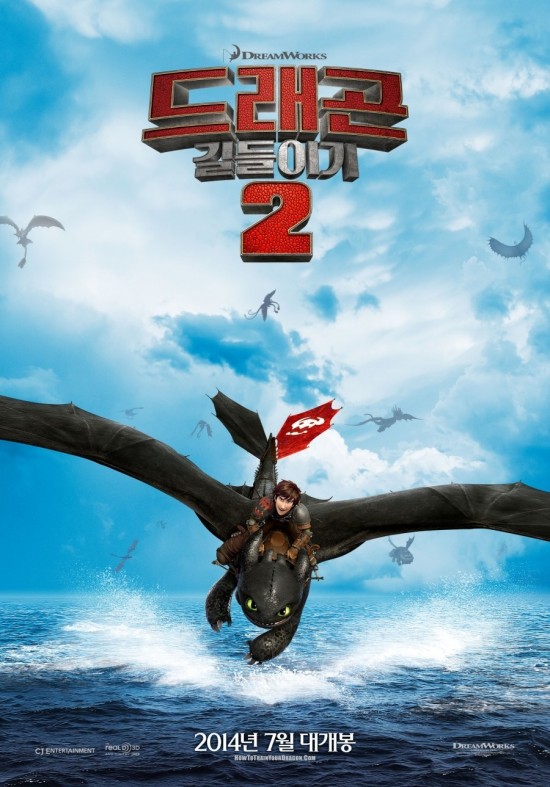 Interestingly, you can make out the shapes of several other dragons in the sky as well, but what they're all doing flying around is unclear. I can only presume that they are on their way across the Narrow Sea to bring Daenerys back to the Iron Throne. How to Train Your Dragon 2 opens June 13 in the U.S. [IMP Awards]