'RoboCop' IMAX Shows Will Be Preceded By Extended Look At '300: Rise Of An Empire'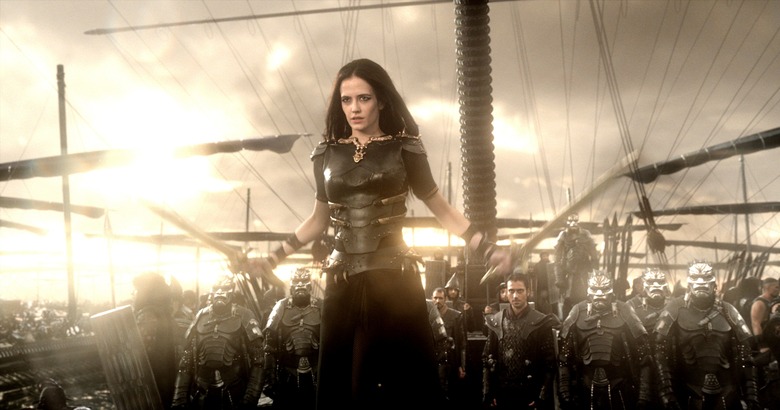 Briefly: The RoboCop remake opens in two days, with showings starting Wednesday. (It has already opened in the UK.) Those who attend IMAX showings of the film will be treated to some marketing from Warner Bros., which is packaging an extended look at 300: Rise of an Empire with the biggest-screen outings of RoboCop. How you'll feel about this naturally depends on the reaction you've already had to the many trailers for the 300 sequel; Warner Bros. is obviously banking on the idea that seeing some of 300 on the country's biggest screens will be a good sales pitch.
Jose Padilha directed RoboCop, which stars Joel Kinnaman, Gary Oldman, Michael Keaton, Samuel L. Jackson, Abbie Cornish, Jackie Earle Haley, Michael K. Williams, Jay Baruchel, Jennifer Ehle and Marianne Jean-Baptiste. 300: Rise of an Empire is from director Noam Murro, with a cast that features Sullivan Stapleton, Eva Green, Callan Mulvey, Hans Matheson, Lena Headey and Rodrigo Santoro.