Ron Howard To Direct '80s-Set Drug-Smuggling Film 'Mena'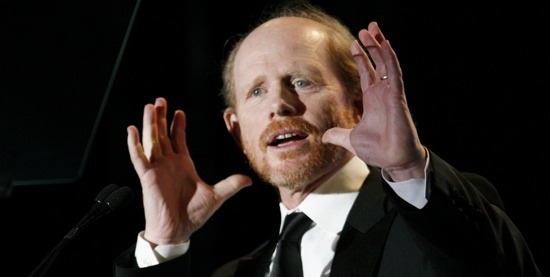 Universal spent $1 million to purchase a spec script this weekend and has already set marquee director Ron Howard to helm it. The script is called Mena and was written by Gary Spinelli. It tells the true story of Barry Seal, a 300-pound pilot who illegally transported guns, drugs and other contraband for both the CIA and multiple drug cartels. (He transported, among many other things, loads of Quaaludes, the now-discontinued depressant used heavily by characters in The Wolf of Wall Street.)
Several studios were interested in the piece, including Sony, but ultimately Universal took home the prize.
Deadline broke the news of the deal. The film is named after the town of Mena, Arkansas, a town central to the story. Bill Clinton was the governor at the time, and all of this happened under his nose.
There's no timeline on the project, however, as Howard is currently finishing Heart of the Sea for a March 2015 release, and is scheduled to adapt the Dan Brown book Inferno for release later in 2015. If those fall into place, Mena couldn't start for at least 2-3 years. It's also not the only project Howard has in development.
I will say though, the prospect of Howard doing an adult crime film is intriguing, especially after Rush. What do you think?