Watch A 15-Minute Preview For 'Game Of Thrones' Season 4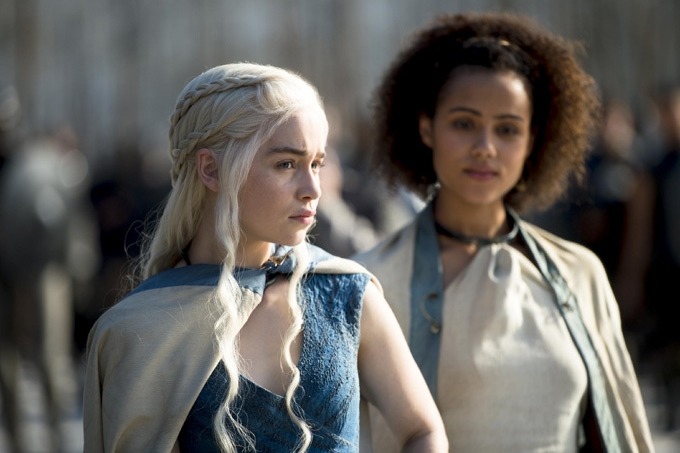 With eight weeks to go until the premiere, HBO has unveiled the most in-depth look yet at Season 4 of Game of Thrones. Titled "Fire and Ice Foreshadowing," this 15-minute featurette offers tons of new footage, interviews with all of your favorite cast members, big hints about the plot turns to come, and even some fun snippets of behind-the-scenes playfulness. Watch it after the jump.
Even more enjoyable than the teases about the upcoming story arcs, though, are the brief cast interviews. These actors spend so much time looking dead-serious on the show that it's a treat to see them relax. Kit Harington cracks a very un-Jon Snow-like smile as he talks about his favorite character Bronn, while Gwendoline Christie proves to have a much better sense of humor than the ultra-earnest Brienne. And you'll love seeing what Peter Dinklage and Nikolaj Coster-Waldau do to pass time between takes.
The new season will cover roughly the second half of George R.R. Martin's A Storm of Swords (Book 3 of the A Song of Ice and Fire series) and may also include material from A Feast For Crows (Book 4) and A Dance With Dragons (Book 5). Like the seasons before it, it will consist of ten episodes.
Game of Thrones returns to HBO for its fourth season on April 6.