'Gotham' Adds 'Southland' Star Ben McKenzie As Jim Gordon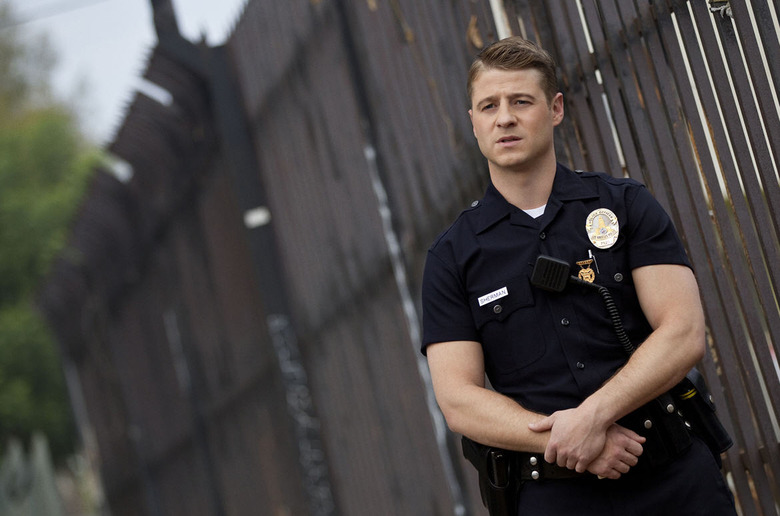 Fox's Gotham has finally found its Jim Gordon. Ben McKenzie, known for his work in Southland and The O.C., is set to play the future police commissioner in the DC-based prequel. Funnily enough, this won't be McKenzie's first visit to Gotham City — he voiced Bruce Wayne a.k.a. Batman in Warner Home Video's Batman: Year One, an adaptation of Frank Miller's comic. Hit the jump for new plot details and more.
In Gotham, Gordon is college football star and war hero turned rookie detective with the Gotham City Police Department. He's idealistic "to the point of naiveté," driven by a desire to live up to the standards of a father he barely knew, but he's also "brave, energetic, and honest," with a keen intelligence and an alpha-male ambition.
Though Gotham centers around Gordon, it also serves as an origin story for the city itself and for its most famous residents. That includes Bruce Wayne, who'll be a 12-year-old boy at the start of the series, as well as the Joker, the Riddler, the Penguin, and Catwoman are expected to appear.
The current plan is to end the series with Bruce putting on the famous cape and becoming Batman. As Fox president Kevin Reilly put it at the TCA winter press tour, "We will follow Bruce Wayne right up until the point where he gets interesting."
McKenzie has big shoes to fill. Gary Oldman most recently played Jim Gordon on the big screen in Christopher Nolan's Dark Knight trilogy, and Pat Hingle previously portrayed him in Tim Burton's 1989 film. Going back even further, Neil Hamilton played him on the '60s Batman series.
Happily, there's no reason to doubt he can fill them. McKenzie first broke out about a decade ago as Ryan Atwood in the hit teen drama The O.C., before moving onto the acclaimed but underseen Southland. That show ended last year after its fifth and final season. His big screen credits include Junebug, in which he played Amy Adams' distant husband, and the upcoming romantic comedy How to Make Love Like an Englishman.