Will Smith Reportedly Decides Against 'Independence Day 2'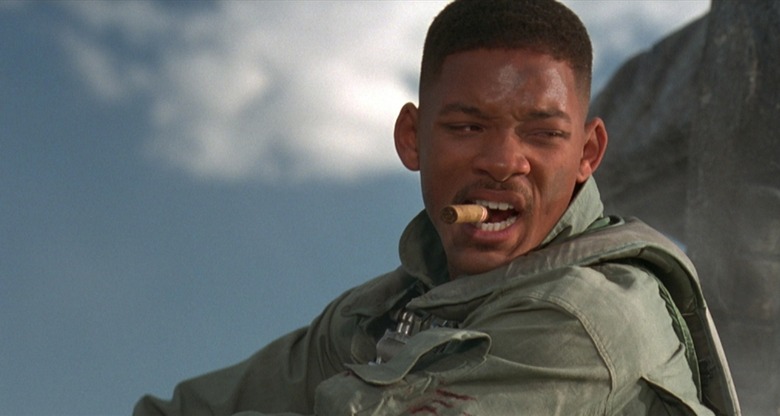 Briefly: With or without Will Smith, a sequel to Independence Day is happening. For obvious reasons, director Roland Emmerich and producer Dean Devlin were hoping the mega-star would choose to return to the franchise that helped launch his career. Smith originally said he wouldn't be in the film, then backed off that statement. Fox hired James Vanderbilt to write two independent scripts – one with Smith's character and the other without.
Deadline now reports Smith has "pretty much decided" he's not going to do the movie. Never say never but, the smart money is the version of the film without the character (perhaps focused on his son?) will forward.
Independence Day 2 will blow up theaters July 1, 2016.