Meta-'Star Trek' Novel 'Redshirts' Heads To TV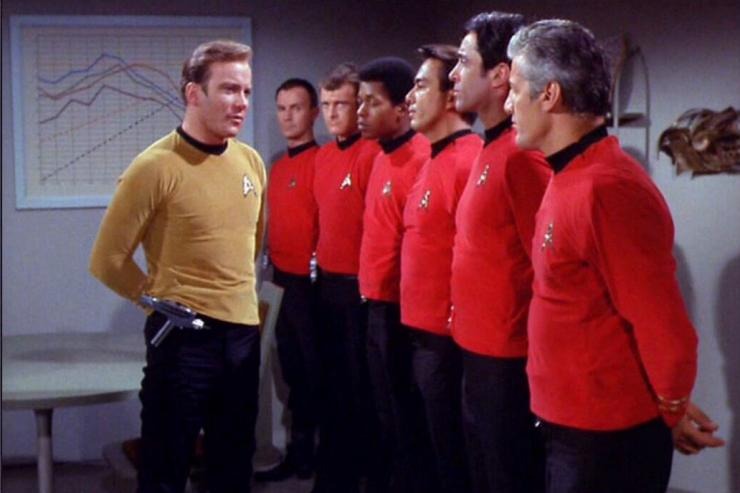 We may receive a commission on purchases made from links.
Crew members on a 25th century starship are dying left and right, and eventually realize they're actually fulfilling the actions of a 21st century TV show. That's the plot of the award-winning novel Redshirts by John Scalzi, which is now being turned into a TV show on FX.
Deadline broke the news that Jon Shestack (Air Force One) and Ken Kwapis (The Sisterhood of the Traveling Pants) are developing the novel into a limited series for FX. They're currently out to writers and Kwapis, directed the finale of The Office, will direct the pilot. There's no proposed air date just yet.
Here's the description of the book from Amazon:
Ensign Andrew Dahl has just been assigned to the Universal Union Capital Ship Intrepid, flagship of the Universal Union since the year 2456. It's a prestige posting, with the chance to serve on "Away Missions" alongside the starship's famous senior officers.
Life couldn't be better...until Andrew begins to realize that 1) every Away Mission involves a lethal confrontation with alien forces, 2) the ship's senior officers always survive these confrontations, and 3) sadly, at least one low-ranking crew member is invariably killed. Unsurprisingly, the savvier crew members belowdecks avoid Away Missions at all costs.
Then Andrew stumbles on information that transforms his and his colleagues' understanding of what the starship Intrepid really is...and offers them a crazy, high-risk chance to save their own lives.
I love this super-meta idea blending sci-fi, pop culture, time travel. Any live-action adaption sounds like a good idea. As for the quality of the book, it won the 2013 Hugo Award for Best Novel. So that's a solid start.
Has anyone read this book? Is it worth picking up? Is a limited TV series the right way to adapt it?