Stephen King Casting Bits: Jay Baruchel Joins '10 O'Clock People', 'Cell' Adds Stacy Keach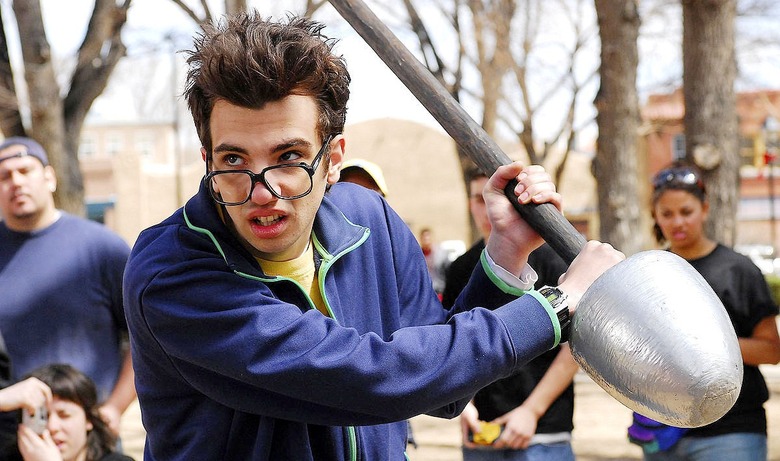 Two of the four hundred or so Stephen King projects currently in development are making strides in casting. Jay Baruchel has signed on to lead The Ten O'Clock People, replacing Justin Long, while Isabelle Fuhrman (Orphan) and Stacy Keach (Nebraska) have joined John Cusack and Samuel L. Jackson in Cell. More details on both films after the jump.
Baruchel will play a smoker trying to kick the habit. The withdrawal gives him the unusual ability to see the horrible monsters in our midst, who hide in plain view as human authority figures. Baruchel is coming off of This Is the End and stars in Robocop and How to Train Your Dragon 2 later this year. Additionally, he just booked a new FX series titled Man Seeking Woman this week.
Meanwhile, director Tod "Kip" Williams (Paranormal Activity 2) is even further along on his King adaptation, Cell. Shooting is already underway in Atlanta with Cusack and Jackson in the leads, and according to Variety, Keach and Fuhrman have now come on to fill some other key roles.
Scripted by King (and revised by Alan Alleca) based on his own 2006 novel, Cell depicts a nightmare scenarion in which a mysterious cell phone signal referred to as "The Pulse" turns humans into monsters. Fuhrman has taken the part of a teenager who joins Cusack and Jackson's characters in their attempt to flee the disaster. Along the way, the group stops a prep school and meets the headmaster, played by Keach.
Fuhrman is no stranger to dark material. She broke out with 2009's twisted thriller Orphan, played a vicious tribute in 2012's The Hunger Games, and was set to lead David Gordon Green's Suspiria before it fell apart. Keach appeared in Nebraska and lent his voice to Planes last year, and will be seen in Sin City: A Dame to Kill For this summer.