Sequel Bits: Chris Pratt Talks 'Jurassic World' Details; Plus 'Mechanic 2' And 'Transporter 4'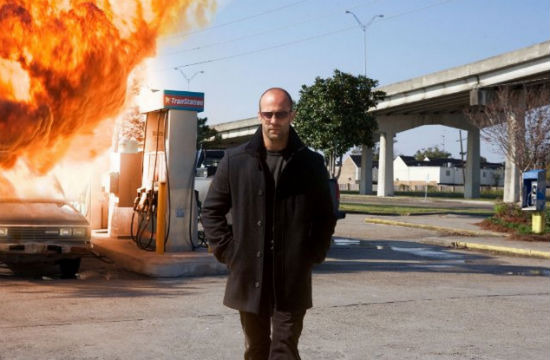 The one person more excited than fans for Colin Trevorrow's sequel Jurassic World is Chris Pratt. The Lego Movie and Guardians of the Galaxy star has been confirmed as one of the film's leads and, in a new interview, he talks about how the film ties into the original three, and some specifics of his character. It's vague, but more than we've heard about the film in some time. Below, read about that as well as the following:
Jason Statham signs for The Mechanic 2...
...but not Transporter 4, which is an origin story reboot.
The Jurassic World details came from an interview Chris Pratt did with MTV. The best thing is just to watch the video, but we have the important quotes below, too.
Get More:
Movie Trailers, Celebrity News
Here are the main points:
What I liked about it was it answers the question of 'Why would you do that?' Like, how do you suspend disbelief to be like, 'Oh yes, let's make this mistake again. We haven't learned our lesson about dinosaurs, we should definitely live with them and see how that works out!' after like three tries at it.  They answer the question really well through the script.  Colin did a great job of writing it and justifying it and in his own way having fun with that, so anybody who goes in with that question will be really amused – the way I was – about how they answer that.
And then Pratt was asked if his character was more Ian Malcolm or Alan Grant:
He's got a little of both.  He's got a little bit of the Goldblum cynicism but also the Sam Neill excitement at the wonder of the biology of it all, so it's a combination.
Lots to chew on there, but it would all be speculation. He also says filming starts in a few weeks so maybe we'll hear more then. Jurassic World opens June 12, 2015.
Moving from dinosaurs to Jason Statham; the action star is at the center of talk of two major sequels. First up, he's attached to do a follow-up to his mostly minor 2011 film, The Mechanic. Director Dennis Gansel will direct The Mechanic 2 with Statham reprising his role. There are no plot details or timeline but it's in the works. The Hollywood Reporter broke the details.
They also report another former Statham vehicle is in the works. Luc Besson's production company has just greenlit Transporter 4, a reboot of the successful franchise. However, Statham will not star in this film. Instead, they'll cast a younger actor in the same role and the film will serve as a prequel/origin story. They've also put plans in place for a 5th and 6th film if this one does well, as we previously reported.