Johnny Depp Confirmed For 'Black Mass', Tom Hardy In Talks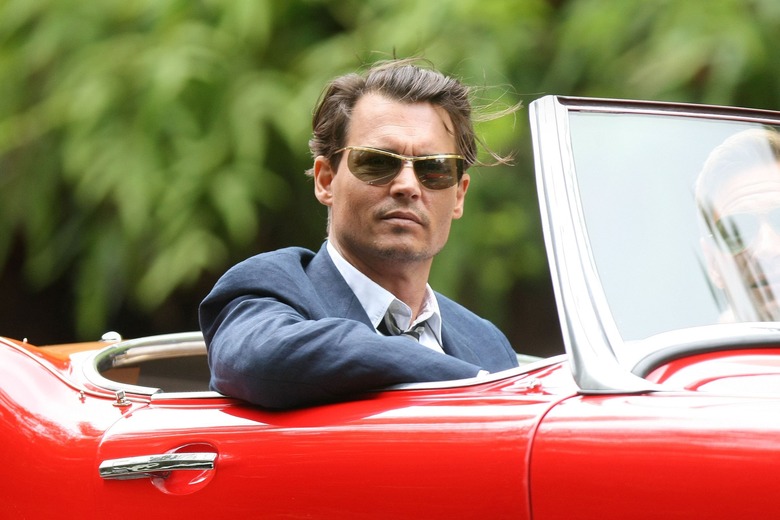 The Whitey Bulger biopic Black Mass got a fresh jolt of life last month when Scott Cooper entered talks to direct, and now it's taking another big step forward as casting gets underway. In the lead role will be Johnny Depp, who previously signed on and then quit the project last year, while Tom Hardy is in early talks to play his FBI handler John Connolly. Get more details on the project after the jump.
Depp boarded the project last February when Barry Levinson was attached to helm, but dropped out in May when budget-conscious producers wouldn't meet his $20 million salary demand. He got interested again last month when Cooper took over for Levinson in the director's chair, but it's unclear how much he's getting paid.
The script, by Mark Mallouk, is based on Dick Lehr and Gerard O'Neill's 2001 tome Black Mass: Whitey Bulger, the FBI, and a Devil's Deal. Cooper was said to be working on a rewrite. Hardy is negotiating for the role of John Connolly, a childhood friend of Bulger's who has become an FBI agent.
The story is that, starting in the '70s, Bulger consolidated his power in the Boston crime scene by joining forces with Connolly and turning in his rivals. Connolly, meanwhile, got to reap the professional benefits of being the agent who brought down the mob. But the deal eventually caught up with both of them. Connolly was convicted of racketeering, obstruction of justice, and second-degree murder, and Bulger went into hiding before he was finally captured in 2011.
Depp has wrapped Transcendence and Into the Woods, both due out later this year, and is shooting London Fields. Hardy has Child 44 and Mad Max: Fury Road coming out in the nearish future, and is set to play Elton John in the biopic Rocketman. Production on Black Mass is scheduled to begin in May.