First Look: Al Pacino In David Gordon Green's 'Manglehorn'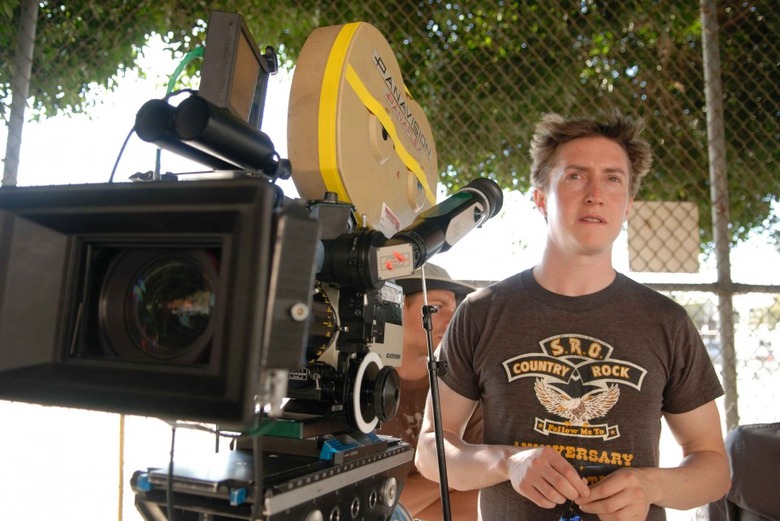 David Gordon Green has been a very busy bee. He hit the festival circuit with not one but two films last year (Prince Avalanche and Joe), and recently got Chris Pine to sign on for his next directorial effort, a thriller called The Line.
In between all of that, he also managed to squeeze in an indie drama called Manglehorn, with Al Pacino in the lead role. The first image and synopsis have just hit, and you can check them out after the jump.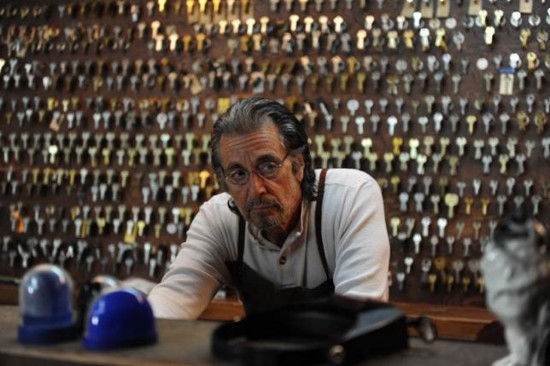 Like Nicolas Cage, the star of Green's Joe, Pacino has a knack for playing larger-than-life personalities but seems to be going smaller and more ordinary here. At least for the early parts of the movie, that is — it sounds like things could get a bit crazy in the second half. The synopsis reads as follows:
AJ Manglehorn is an aging, ordinary guy in a small town. He nurses his sick cat, squeezes out a conversation with the local bank teller every Friday, and eats at the same place every day.
But there is more to Manglehorn than meets the eye: he's an ex-con who, 40 years ago, gave up the woman of his dreams for a big 'job'. He now obsesses daily over the choices he made. After a dramatic effort to start over, Manglehorn faces a terrifying moment and is unmasked as a guy with a very, very dark past.
Green broke out in the 2000s as a promising director of drama before taking a sharp turn into comedy with 2008's Pineapple Express. He spent a few years directing studio comedies before transitioning back to slightly more serious indie fare with Prince Avalanche, and now it looks like he's sticking with drama for the time being.
Manglehorn doesn't have a release date yet but will presumably come out sometime after Joe and before The Line. Holly Hunter, Harmony Korine, and Chris Messina also star.