DC Comic 'DMZ' Coming To SyFy From 'Mad Men' And 'Gravity' Producers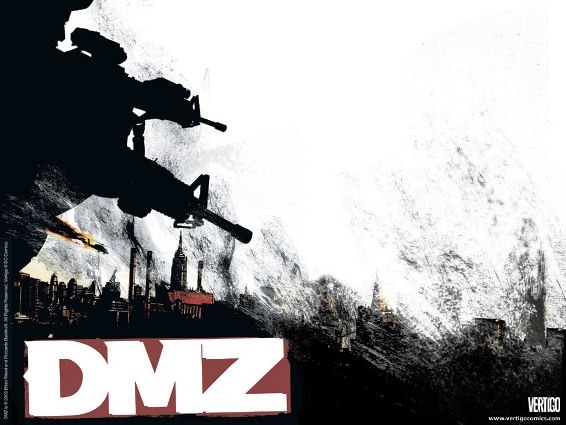 After the second American Civil War, Manhattan is classified an independent demilitarized zone, also referred to as the DMZ. There, a photojournalist is stranded and becomes embroiled in complex politics and warring factions. That's the plot of Brian Wood and Riccardo Burchielli's DC Comic DMZ, which ran from 2005 to 2012. Now, the story is coming to the small screen via some big screen talent. Former Mad Men executive producers Andre and Maria Jacquemetton have teamed with Harry Potter and Gravity producer David Heyman to bring the comic series to the SyFy network at a TV show.
Deadline broke the news of the deal. The Jacquemettons, who left Mad Men after last season, will write the pilot. There's no guarantee it makes the air as the show is in very early stages of development but, with these people behind it, odds are it'll see the light of day.
If this is the first you've heard of this comic, it's hard to deny the premise sounds tailor-made for TV. It blends drama, action, sci-fi and political issues in a context that's incredibly open ended. And while I've never gotten into a show on SyFy, eventually they're going to have a super crossover like those enjoyed by HBO, AMC and FX. Maybe this will be it.
Have you read DMZ? What do you think of this team?