Star Wars Bits: Disney Projects 40 Years Of Content; Plus Disney Infinity, C-3PO And 'The Old Republic'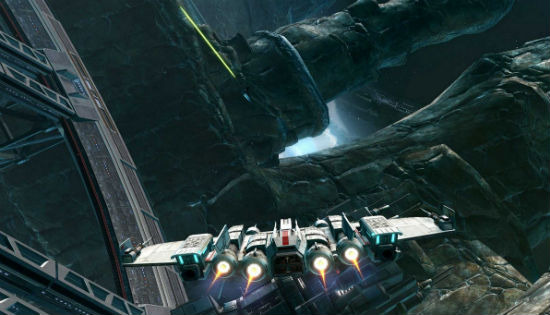 There was actual Star Wars movie news Tuesday when a Disney shareholders letter revealed Star Wars Rebels would debut with a full length movie. However, that wasn't the only interesting thing in the document. Below, read about another huge piece of information and more.
Disney thinks they have 40 years worth of content thanks to Star Wars.
Watch a trailer for the new free-to-play Star Wars: The Old Republic expansion.
One location proposal for a George Lucas museum has been rejected.
Star Wars characters might be coming to Disney Infinity.
A familiar face holding the number "7" graces the cover of an international movie magazine.
Star Wars Episode VII starts filming in May.
After looking at that full shareholder's document, JediNews uncovered another fascinating tidbit:
Intangible assets primarily consist of intellectual property based on the Star Wars franchise with an estimated useful life of approximately 40 years. The goodwill reflects the value to Disney from leveraging Lucasfilm intellectual property across our distribution channels, taking advantage of Disney's established global reach.
So yeah. It seems Disney is telling their shareholders the purchase of Lucasfilm should net them around 40 years of original content. Are we talking Episode XX? It sure sounds like it. But lots of TV, books, online content and more are all part of that projection.
Star Wars: The Old Republic is a super popular online game and, now, if you want to play for free you can. A new trailer has been released highlighting the expansion.
Earlier this week, a San Francisco area board denied the request for George Lucas to build his museum at Crissy Field in the Bay Area. The board did, however, suggest an alternate location because they obviously want to be in business with Lucas and his Star Wars heavy museum. Read the full story on SF Gate.
Disney's ambitious console game, Disney Infinity, offers completely different experiences based on which character toys you own. Up until now, all the characters have been tied to Disney and Pixar properties but, according to the Wall Street Journal, they're currently developing characters from both the Marvel and Star Wars Universes to the game. There's no timeline or official announcement, but it obviously makes sense.
This isn't a confirmation, but it seems as likely as anything. Studio Ciné Live Magazine in France recently released an issue with this cover. Thanks to Comic Book Movie.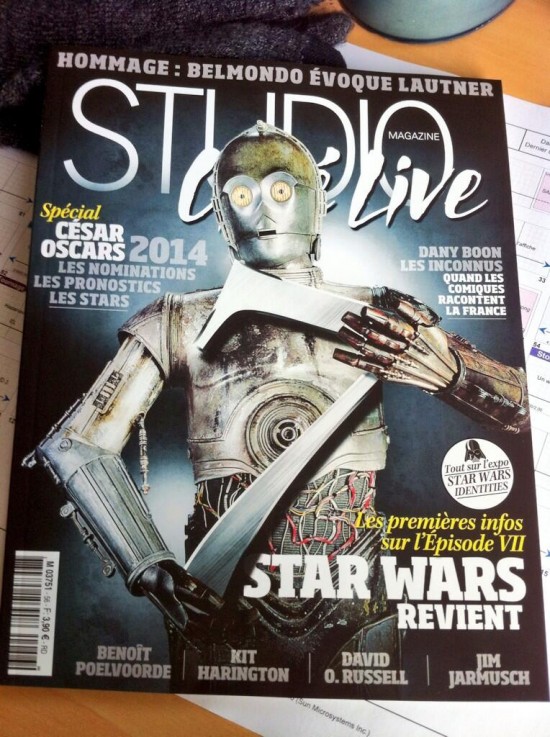 We know R2-D2 is in Star Wars Episode VII, and it would be pretty insane if he appeared with C-3PO. This is probably just a very well-educated guess though.
Finally, while we were focused on the fact J.J. Abrams finished the script to Star Wars Episode VII a few weeks back, the writer/director also said "the current plan" is to start filming in May at Pinewood Studios in the UK. Thanks to OLV for the reminder.