Disney CEO Talks 'Star Wars Episode VII,' Says 'Star Wars Rebels' Movie Coming This Summer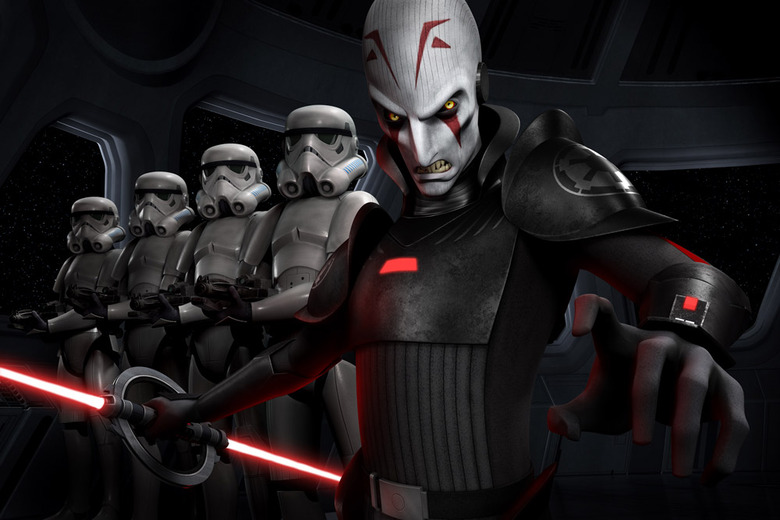 The Walt Disney Company released their 2013 Shareholder letter on Tuesday and, in it, CEO Bob Iger talked about the latest in the world of Star Wars. In regards to Star Wars Episode VII, he said they're very excited about the story and "should be releasing more information as production moves forward in the coming year." Which, if we're being honest, doesn't sound particularly encouraging.
Much more encouraging is the big news about Star Wars Rebels. In addition to the Disney XD show, Iger said there's a movie and several shorts coming to the Disney Channel this summer. Read his quotes below.
Here's Iger's full discussion on Star Wars in the shareholder letter. Thanks to Jedi News for the heads up.
It's hard to believe it's already been a year since we acquired the extraordinary Star Wars franchise, but we're well on our way to expanding that epic saga to thrill fans and introduce its iconic characters to a new generation with fantastic new storylines. After months of public speculation and anticipation, we announced the official release date for the next feature film, Star Wars: Episode VII, will be December 18, 2015. So far we've kept the details to ourselves, but we're thrilled with the story and committed to making an incredible movie, and we should be releasing more information as production moves forward in the coming year.
As with Marvel, the rich universe of Star Wars has tremendous creative potential for the entire company. While the world eagerly awaits Episode VII to open in theaters, we're introducing Star Wars Rebels to television audiences this summer with a movie and a series of shorts on Disney Channel, followed by a continuing series on Disney XD. Our success in building a robust pipeline of original Star Wars content for various platforms will be an integral part of our long-term strategy to leverage the franchise across a variety of our businesses, from theme parks to consumer products.
The use of the word "should" in Iger's statement about Episode VII is kind of frightening, but it's surely just another case of he doesn't want to guarantee something he can't deliver. We'll certainly hear something soon.
More exciting, at least in this announcement, is the plan to debut Rebels on the more popular Disney Channel before going to XD. Until now, we'd though the show was just going to be on XD in the Fall but a movie on Disney Channel this Summer makes the whole thing feel even more epic. Plus, it means we don't have to wait as long, which is always a plus.