'Odd Thomas' Trailer: Anton Yelchin Leads Long-Delayed Dean Koontz Adaptation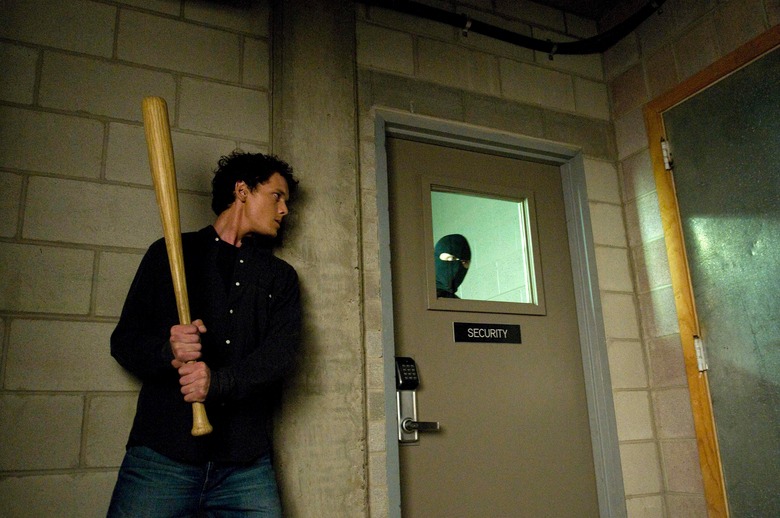 Way back in February 2011, we told you that Anton Yelchin had been cast as the title character in Stephen Sommers' Odd Thomas. Based on the novel by Dean Koontz, the supernatural thriller follows a fry cook who can communicate with the dead — and is also, therefore, the only person who can stop the evil forces threatening to take over his town.
Production began not long after that, but then Odd Thomas got caught up in a bunch of legal disputes, and it became unclear whether we'd ever see it at all. But lo and behold, the film is finally set for release next month, and we've got the first trailer to prove it. Watch it after the jump.
Yelchin is an appealing presence, but even he may not be able to pull off what looks like a really strange mix of tones. It seems to be aiming for a Buffy- or Sleepy Hollow-esque mix of humor and scares, but it's neither sharp enough to work as comedy nor creepy enough to work as horror. Plus, all the CG work looks pretty cheesy. Hopefully the actual film has more to offer.
Odd Thomas will land in theaters and on VOD February 28. Addison Timlin and Willem Dafoe also star.
Small-town fry cook Odd Thomas (Anton Yelchin) is an ordinary guy with a paranormal secret: he sees dead people, everywhere. When a creepy stranger shows up with an entourage of ghostly bodices — predators who feed on pain and portend mass destruction — Odd knows that his town is in serious trouble. Teaming up with his sweetheart Stormy (Addison Timlin) and the local sheriff (Willem Dafoe), Odd plunges into an epic battle of good versus evil to try to stop a disaster of apocalyptic proportions. Based on the best-selling thriller by Dean Koontz, Odd Thomas is a supernatural action thrill-ride from the acclaimed director of The Mummy and G.I. Joe: Rise of the Cobra.