Cool Stuff: Amazing Interactive Animatronic Dolphin That Never Found A Home In Disney Theme Parks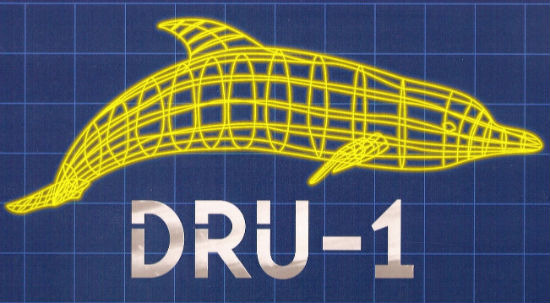 The Internet is like an endless search for buried treasure. You can always find something new and exciting. Case in point, a five year old story that didn't get a lot of play but is simply awesome. It also has loose ties to movies and Disney, two things we kind of like here.
In the late Nineties, Disney Imagineering helped create an animatronic dolphin that could actually swim and interact underwater. It appeared at Disney properties on only two occasions, just for a few days, before the company decided it was not a practical design for daily theme park use.
The dolphin was designed with the help of a company called Edge Innovations, which made the animatronic animals for films like Deep Blue Sea, Flipper, Anaconda, Free Willy 3, Cast Away, The Life Aquatic with Steve Zissou, as well as the frickin' sharks with frickin' laser beams in Austin Powers in Goldmember.
Where is this dolphin now? We don't really know. But you can read more about his story, and watch a video of this amazing creation, below.
Thanks to DisneyShaun, for linking to the WDW Today podcast where lots of these facts are explored in more detail. Here's a link to a video, followed by a brief excerpt from that first link by one of the creature's creators, Shawn Slater.
And here's a bit of the history Slater wrote on DisneyShawn. Head there for the whole thing.
In the late-90s, Imagineering Research & Development was starting to think about new ways to use technology to present characters in the parks in a natural, realistic way. Audio-Animatronics had been around since the 1960s, and while there had been many advances over the years, they were still restricted to performing in a specific area within an attraction or show.
One of the first projects designed to break the ties of traditional Audio-Animatronics was a dolphin, created in partnership between R&D and a motion picture effects firm and designed to be puppeteered in real time in an aquatic environment.
And then this...
While both of these tests with the robotic dolphin were incredibly well-received by Guests, ultimately it was determined that aquatic figures (at least at that time) would be impractical for a daily theme park operation. It was the beginning, though, of a new way of thinking about technology and characters in the parks. Eventually, it would lead to what has become known as the Living Character Initiative at WDI, producing such marvels as Lucky the Dinosaur, Muppet Mobile Lab, Turtle Talk with Crush and Chef Remy.
This is an old story, but it's a great example of how Disney's Imagineering helps push forward technology as a whole. A topic that's sure to be explored in Tomorrowland, and at new Disney endeavors like Avatar Land, Star Wars theme park expansions and countless others.
Had you heard about this story?