First Look Video: Daniel Brühl Leads Amanda Knox-Inspired 'The Face Of An Angel'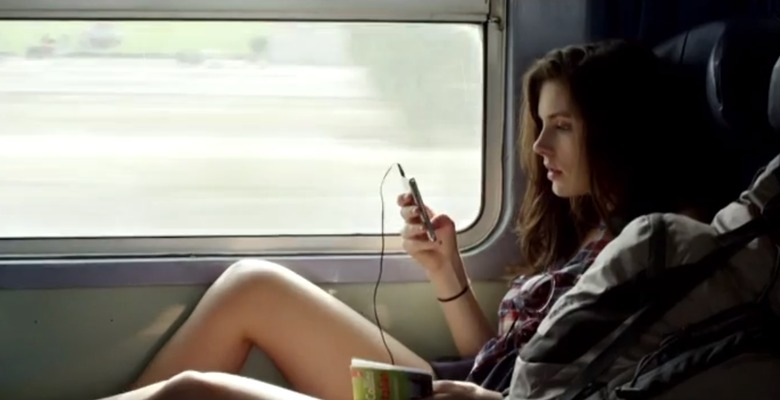 After starring in the WikiLeaks drama The Fifth Estate last year, Daniel Brühl is taking on another controversial recent event in The Face of an Angel. Well — kind of. Though the Michael Winterbottom-directed drama is inspired by the notorious Amanda Knox case, it presents a fictionalized version of the tale with renamed characters.
The picture, which is currently in post-production, is hitting the European Film Market later this month, and the first bit of footage has now emerged in the form of a show reel. Check it out after the jump.
The film could easily play like a ripped-from-the-headlines episode of Law & Order, but it appears that Winterbottom is trying to go beyond mere titillation. In this fictionalized telling, a "quiet" British student has been murdered in Tuscany. The top suspects in the crime are the student's "sexual" American roommate and her Italian boyfriend, who are tried under controversial circumstances.
Brühl plays a filmmaker named Thomas who is working on a movie about the case, to be based on the book The Face of an Angel written by American journalist Simone Ford (Kate Beckinsale). (In real life, American journalist Barbie Latza Nadeau wrote a book called Angel Face: Sex, Murder and the Inside Story of Amanda Knox which served as the source material for Winterbottom's film.)
Meanwhile, Thomas is also wrestling with his recent and bitter divorce, and his strained relationship with a 9-year-old daughter in L.A. While in Europe, he meets and begins to fall for a young British student named Melanie (Cara Delevingne).
The real Knox has recently been in the news after her original guilty verdicts against her and her ex-boyfriend Raffaelle Sollecito were reinstated last week. Her defense team is fighting back by arguing that the judge was biased against her, as evidenced by statements he made to the press.