Cameron Crowe And Fans Pay Tribute To Philip Seymour Hoffman [Video]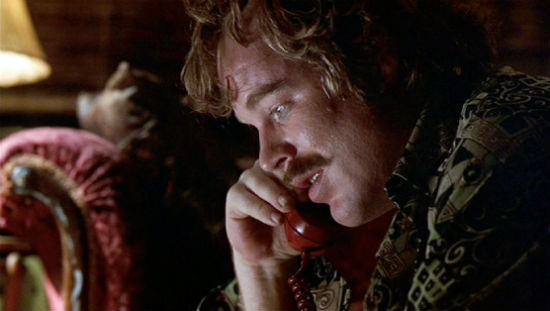 The death of Philip Seymour Hoffman was like a dagger through the heart of film lovers everywhere. Few have ever watched one of his movies and not instantly become a fan of Hoffman's larger than life talent. In the day since his passing, coming to terms with the fact he's actually gone is pretty difficult.
Some have dealt with Hoffman's passing by paying tribute to the actor. One such tribute is a beautifully written piece by Cameron Crowe, who directed Hoffman in Almost Famous. The actor played rock critic Lester Bangs, and delivered the iconic line "The only true currency in this bankrupt world is what we share with someone else when we're uncool." Crowe named his official site after the line. Today he talks about how Hoffman made that scene his own.
Read that, and watch two tribute videos, below.
Here's Crowe's tribute to Hoffman from his site, named after the line, The Uncool.
My original take on this scene was a loud, late night pronouncement from Lester Bangs.  A call to arms.  In Phil's hands it became something different.  A scene about quiet truths shared between two guys, both at the crossroads, both hurting, and both up too late.  It became the soul of the movie.  In between takes, Hoffman spoke to no one.  He listened only to his headset, only to the words of Lester himself.  (His Walkman was filled with rare Lester interviews.)  When the scene was over, I realized that Hoffman had pulled off a magic trick.  He'd leapt over the words and the script, and gone hunting for the soul and compassion of the private Lester, the one only a few of us had ever met.  Suddenly the portrait was complete.  The crew and I will always be grateful for that front row seat to his genius.
Here's the scene just as a reminder of his brilliance.
And here are a few tributes to the late, great actor.
First, from Nelson Carvajal:
And next, from Movie Mezzanine.