Bryan Singer Talks 'Man Of Steel' And The 'Superman Returns' Sequel That Never Was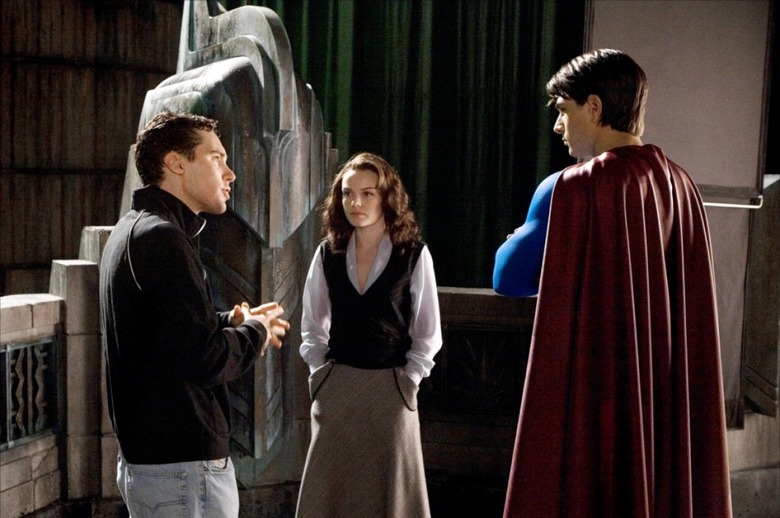 Last year, Zack Snyder unveiled Man of Steel, his Superman reboot with Henry Cavill in the lead role. But had cinematic history gone a bit differently, it could very well have been Bryan Singer premiering his Man of Steel with Henry Cavill in the lead role a few years earlier.
In a recent interview, the filmmaker confirmed that Cavill had been up for the led in 2006's Superman Returns before Brandon Routh won the part. He also revealed that Man of Steel was the title he'd been considering for his planned sequel, which would have featured the villain Darkseid. Hit the jump to find out why Cavill lost out, what Singer's Man of Steel would've been like, and what he thought of Snyder's Man of Steel.
I am in awe of the world building and the scope of that picture. It's tough for me. I'm not a critic and it starts to get into a weird thing where one director is talking about another director. I know how hard it is to make a movie, especially one of these movies and especially a Superman movie, and there was so much I was impressed with in that movie. There were things I might have done a little differently just because of the way I view the character. Don't misinterpret that as me not liking something.
Though Snyder made very different choices than Singer did, one thing the two had in common was their belief that Cavill would make a good Superman. The actor had been considered by Singer first, only to be turned down for not being Christopher Reeve-y enough.
I think Henry Cavill is great. I knew Henry. He and I were friends years ago. Oddly enough, the reason I didn't cast him was because I was making a sequel to Christopher Reeve and I wanted somebody who embodied Reeve more.
Unfortunately for Singer and Routh, Superman Returns wound up getting a lukewarm reception by fans and critics alike. Looking back now, Singer seemed to have a better idea of what had gone wrong.
Half of that I understand and half of it I never will. It was a movie made for a certain kind of audience. Perhaps more of a female audience. It wasn't what it needed to be, I guess. I think I could lop the first quarter off and start the movie a bit more aggressively and maybe find a way to start the movie with the jet disaster sequence or something. I could have grabbed the audience a little more quickly. I don't know what would have helped. Probably nothing. If I could go again, I would do an origin. I would reboot it.
At the time, though, Singer was apparently pleased enough with Superman Returns to consider what he'd do for the sequel, which he would have called Man of Steel. "Actually, my buddy, one of my two best friends, came up with that [title]," he said. "We did explore it a little. Just hammering out ideas. I think Darkseid was going to be the villain. It was pretty world-destroying, actually."
But the movie never got made, Singer said, because "I ended up having the opportunity to go and make Valkyrie, and I think the studio lost interest at that point. I can't say it was all the studio's fault and I can't say it was all my fault. It just fizzled out."
While we'll never get to see Singer's take on Darkseid, there's still a chance we'll get to see the character onscreen eventually. Darkseid was rumored to be the villain in Warner Bros. / DC's Justice League before the studio redirected their attention to Batman vs. Superman – which is widely believed to be leading up to a Justice League movie of some sort.