David Goyer To Direct Sci-Fi Actioner 'The Breach'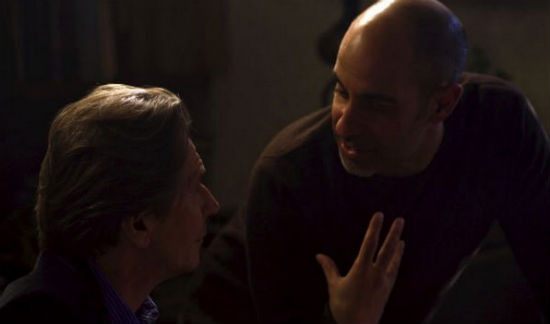 We may receive a commission on purchases made from links.
The man mostly responsible for Batman and Superman's recent on-screen happenings is going back behind the camera. Batman Begins and Man of Steel writer David Goyer has been tapped to direct The Breach, a sci-fi action film, for Lionsgate. Producer Lorenzo di Bonaventura will work behind the scenes and Justin Rhodes is writing the screenplay based on a 2009 novel by Patrick Lee.
The premise? An ex-cop discovers the First Lady dead in the wilderness, due to a plane crash, which sets off a crazy, sci-fi inspired chain of events with the fate of the world in the balance. Read the full description below.
The Hollywood Reporter broke the news of the deal, which came together late Friday night and was pursed by several studios. Lionsgate won because they plan to fast-track the project. Here's the Publisher's Weekly description of Lee's novel, which is the first in a three part series:
Lee's debut thriller pits ex-con ex-cop Travis Chase against increasingly dire odds as the action ratchets up like levels in a complex video game. Fresh out of prison, Travis sets out on a solo Alaskan trek, wanting nothing more than quiet time for introspection. Then he encounters a downed plane containing the dead bodies of the United States's first lady and several others, plus hints about a mysterious missing item. Armed with superior firepower and the instincts and savvy of a good cop, Travis tracks down the murderers, who are torturing hostage Paige Campbell to get her father, Peter, to reveal another clue. Travis manages to rescue Paige just as Peter confesses the information and is killed. His last words send Paige and Travis into a dangerous world of secrets and conspiracies, where they slowly learn about the eponymous Breach and meet progressively more menacing foes. It's all here: brilliantly devious enemies; nifty, innovative gadgets and weaponry; hang-on-to-your-hat action; and razor-sharp plot twists aplenty.
Sounds kind of excellent. Since it's a story Goyer himself optioned, it's one he's surely passionate about.
Goyer is primarily known as a screenwriter but he has directed before. His work includes Blade Trinity and The Unborn, the latter released in 2009. Having worked closely with Christopher Nolan and Zack Snyder since then, I'd be curious to know how much he's learned in his five year feature hiatus.
Has anyone out there read The Breach? Are we looking at a potential franchise?