/Filmcast Ep. 258 - Lone Survivor (GUEST: Amy Nicholson From LA Weekly)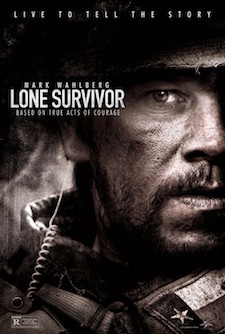 Dave and Devindra aren't fans of Quentin Tarantino's legal actions, discuss what e-mail filters to set up in the event of an internet mob attack, picture what Speed would look like inside a concert hall, and try to get excited about the next M. Night Shyamalan movie. Amy Nicholson joins us from LA Weekly and the Voice Film Club. Be sure to read why Philip Seymour Hoffman is us and read the sad story of Lindsey Stone.
You can always e-mail us at slashfilmcast(AT)gmail(DOT)com, or call and leave a voicemail at 781-583-1993. Also, like us on Facebook!
Download or Play Now in your Browser:Subscribe to the /Filmcast:
SHOWNOTES
What We've Been Watching (02:00)
Amy: The Lego Movie, Monuments Men, That Awkward Moment
Devindra: Grand Piano
David: We're Having Sex
News (21:40)
Featured Review (48:00)
Lone Survivor
(1:26:30) SPOILERS
Credits
Our music sometimes comes from the work of Adam Warrock. You can download our theme song here.
If you'd like advertise with us or sponsor us, please e-mail slashfilmcast@gmail.com.
Contact us at our voicemail number: 781-583-1993
You can donate and support the /Filmcast by going to www.slashfilmcast.com and clicking on the left-hand side "Donate" links! Thanks to all our donors this week!
And be sure to check out Dave's video essay on Edgar Wright and the Art of Close-ups!