'Captain America: The Winter Soldier' Super Bowl Spot & Trailer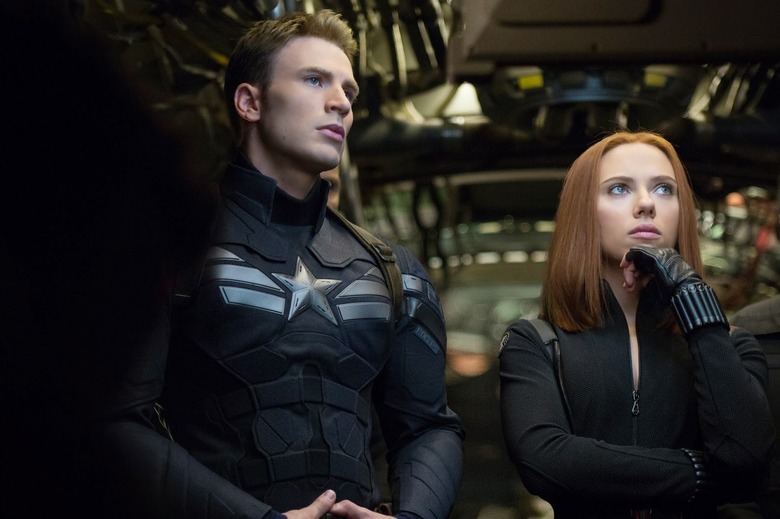 It seems fitting that the latest trailer for Captain America: The Winter Soldier would debut during that most American of holidays, Super Bowl Sunday. Marvel Studios had teased a new spot earlier this week, but they over-delivered, wonderfully, by offering up action-packed thirty-second TV ad and a brand-new full-length trailer. Watch them both after the jump.
And here's the longer trailer. The Winter Soldier (Sebastian Stan) and the Falcon (Anthony Mackie) both get some good face time, though thankfully not so much that we feel like we've seen all there is to see. My favorite part, though, is Cap's wry comment on bad guys at the end. Good to know he hasn't lost his sense of humor, even with all the challenges he's about to face.
Captain America: The Winter Soldier hits theaters April 4. Chris Evans returns in the lead role, and Samuel L. Jackson, Scarlett Johansson, Emily VanCamp, Frank Grillo, and Robert Redford also star. Joe and Anthony Russo directed.
After the cataclysmic events in New York with The Avengers, Marvel's "Captain America: The Winter Soldier" finds Steve Rogers, aka Captain America, living quietly in Washington, D.C. and trying to adjust to the modern world. But when a S.H.I.E.L.D. colleague comes under attack, Steve becomes embroiled in a web of intrigue that threatens to put the world at risk. Joining forces with the Black Widow, Captain America struggles to expose the ever-widening conspiracy while fighting off professional assassins sent to silence him at every turn. When the full scope of the villainous plot is revealed, Captain America and the Black Widow enlist the help of a new ally, the Falcon. However, they soon find themselves up against an unexpected and formidable enemy–the Winter Soldier.