Daniel Radcliffe And Dane DeHaan To Play Lee Atwater And Karl Rove In 'College Republicans'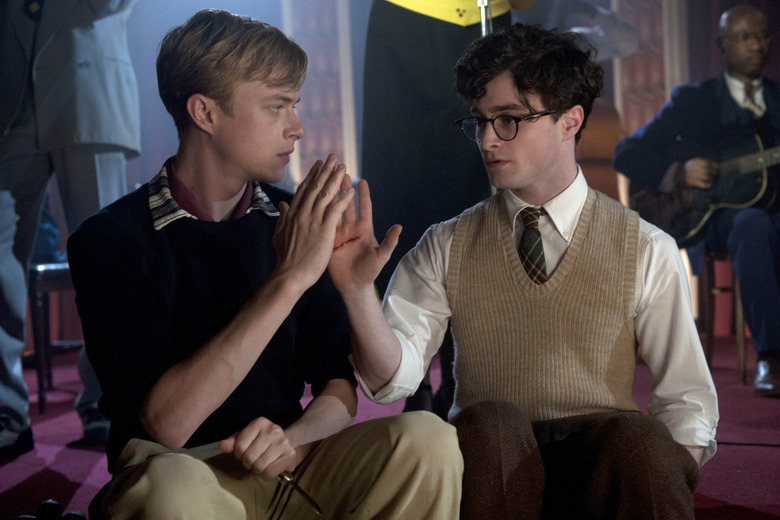 Daniel Radcliffe and Dane DeHaan are heading back to campus, but this time they're trading poetry for politics. The pair are reuniting with their Kill Your Darlings director John Krokidas for College Republicans, Wes Jones's Black List script about Karl Rove and Lee Atwater's younger days. Radcliffe is attached to play Atwater, while DeHaan will tackle the part of Rove. Get plot details and more after the jump.
The film is described as a light-hearted buddy comedy based on true events from 1973. Young Rove decides he wants to become the next national chairman of the College Republicans organization. With the help of his campaign manager Atwater, he embarks on a road trip and discovers some dirty tricks along the way.
College Republicans has been kicking around for a few years already. In 2010, Jones's screenplay topped the Black List, beating out eventual Oscar nominees Argo, American Hustle, and Margin Call. Around that time, Shia LaBeouf and Paul Dano were attached to play Atwater and Rove, while Richard Linklater was floated as a possible director. None are involved at this point.
Radcliffe's upcoming roles include Alexandre Aja's Horns, the romcom If You're Lucky (a.k.a. The F Word), and Fox's Frankenstein adaptation. Additionally, he's attached to star in the Olympic racing drama Gold, and the Yakuza thriller Tokyo Vice.
DeHaan recently hit Sundance to premiere his zombie romcom Life After Beth, and will next be seen as Harry Osborn in The Amazing Spider-Man 2. Last fall, he signed on to play another famous American, James Dean, in Anton Corbijn's Life.
College Republicans will be Krokidas' second feature. The project is aiming for a November start.