Neil Marshall Will Direct NBC's 'Constantine' Pilot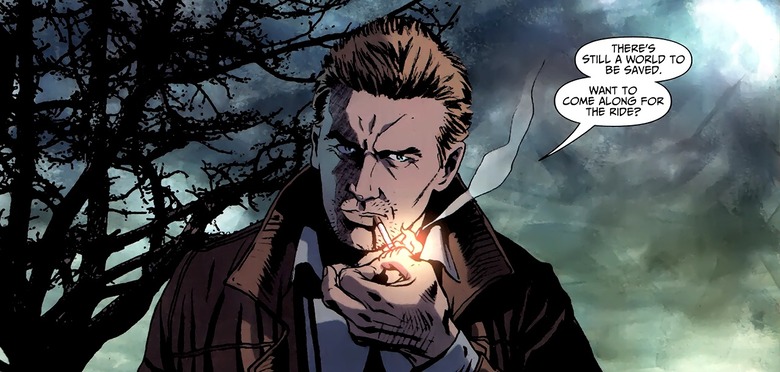 Marvel may be running circles around DC in the big-screen franchise department, but the latter is doing quite well for itself on the small screen. One of several DC-based shows in the works right now is Constantine, and it's moving quickly. The drama got a pilot order from NBC earlier this month, and has now picked up Neil Marshall (The Descent) to helm. More details after the jump.
Constantine centers around cynical, chain-smoking antihero John Constantine, a magician / con artist / supernatural detective who battles the forces of evil. The character was first introduced as a recurring character by Alan Moore, Steve Bissette, and John Totleben in 1985 before getting his own series, Hellblazer, in 1988.
The new show is not the first attempt to adapt John Constantine as a live-action hero. Keanu Reeves played him in a film directed by Francis Lawrence in 2005. But that movie was criticized by fans for being an unfaithful adaptation of the fan-favorite character. For starters, he's portrayed in the comics as a blond British man, whereas Reeves' version was a dark-haired American.
David Goyer pitched the series and worked on the story with Daniel Cerone (The Mentalist, Dexter), with Cerone writing the screenplay. Goyer will serve as an executive producer. It's unclear how or if the show will tie into Warner Bros.' DC movie universe. Constantine was expected to be a character in the Justice League Dark picture being developed by Guillermo del Toro.