Star Wars Bits: 'Episode VII' International Release Dates; Plus Bill Hader, Lucas Cultural Arts Museum And Mobile Games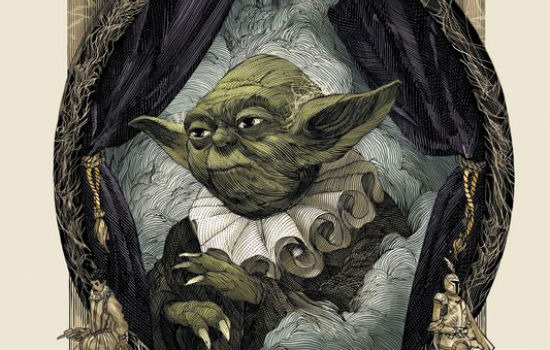 With books, games, audio, movies, and TV, this edition of Star Wars Bits crosses all media. Below, read about the following:
Is Benedict Cumberbatch out of the running for Star Wars Episode VII?
Is Episode VII coming out at the same time across the globe?
Disney announced a new mobile game called Star Wars: Assault Team.
Bill Hader kills some Star Wars impressions on Conan.
Star Wars vet Sam Witwer talks potentially being part of Star Wars Rebels.
There's a new presentation video for the Lucas Cultural Arts Museum.
Check out the cover to William Shakespeare's The Empire Striketh Back.
Lego Star Wars Microfighters is now available for iOS.
Listen to an audio clip from Star Wars: Maul Lockdown.
For months, fans have considered it a foregone conclusion Benedict Cumberbatch would play a part in J.J. Abrams' Star Wars Episode VII. He all but confirmed it himself on U.K. TV. However, that's now in question due to his latest role. Cumberbatch was recently cast in Blood Mountain, which starts shooting in April. That's smack in the middle of Episode VII filming. Does that take him out of the running? It's possible. It's also possible his Episode VII role is minimal (a la the Emperor) and will factor more into later episodes. What do you think?
JediNews alerted us to a post on Facebook that revealed some of the Star Wars Episode VII international release dates. Unsurprisingly, most of the dates are December 18, 2015, which is the U.S. release date. But here's the rundown nonetheless:
Netherlands: 18 December 2015
Australia: 26 December 2015
New Zealand: 26 December 2015
A new Star Wars mobile game is on the way. It's called Star Wars: Assault Team and was announced by the official Star Wars Twitter feed. No word on when the turn based card-inspired game will be released but they will offer some limited access to some users.
Prepare your mobile devices! Star Wars: Assault Team is rolling out for #iOS, @Android & #Win8 devices this spring. pic.twitter.com/UoW9yHYH5P

— Star Wars (@starwars) January 28, 2014
You may have seen one of these before, but it's worth watching again. Bill Hader was on Conan and did some amazing Star Wars impressions...of characters dying.
Sam Witwer, who played Darth Maul on Star Wars: The Clone Wars as well as Starkiller in Star Wars: The Force Unleased, spoke to Sci Fi Now about potentially appearing in Star Wars Rebels. While he said he would not be playing The Inquisitor, he did say "It's always possible" he'd do a voice on the show.
The Lucas Cultural Arts Museum uploaded a new video to YouTube (thanks JediNews) of their revised proposal. Watch to see some potential details on George Lucas' museum:
Last year, a book called William Shakespeare's Star Wars hit bookshelves and, as expected, a sequel hath now been written. It's called William Shakespeare's The Empire Striketh Back and it'll be out March 18. Returnth of the Jedi then hits July 1. USA Today had the cover to the latest translation: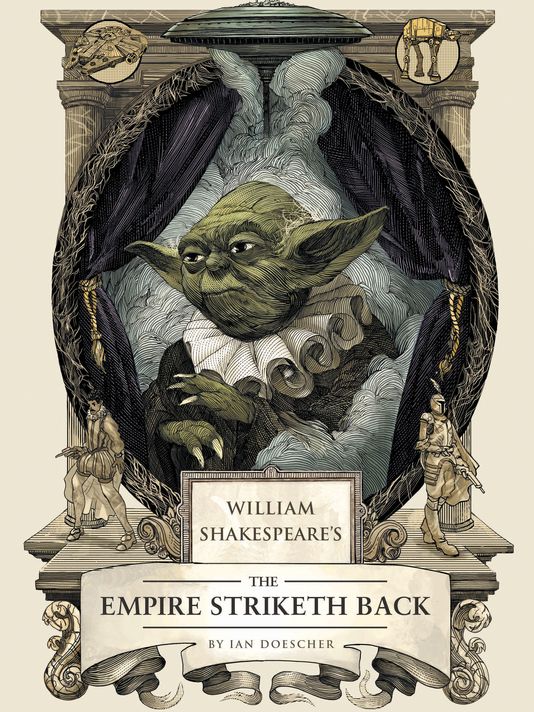 While you might have to wait for Star Wars Assault Team on your iPhone or iPad, a new game is out right now. It's called Lego Star Wars Microfighters and you can download it by clicking the below image. Thanks to JediNews for the heads up.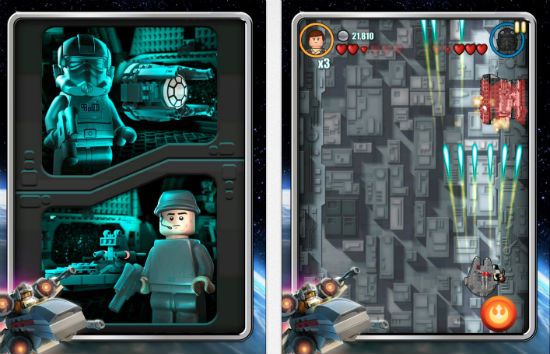 Finally, Entertainment Weekly has a special audio clip from the new book, Star Wars: Maul Lockdown, which gets into the history of Darth Maul. It features the aforementioned Sam Witwer and you can listen to it here.