'3 Days To Kill' Trailer: Kevin Costner Is A Family Man And A Hitman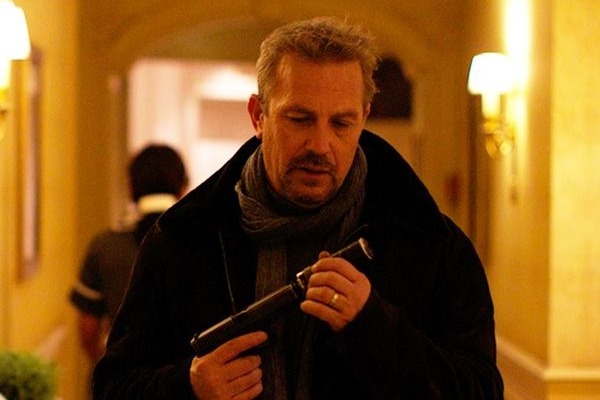 2014 is shaping up to be a busy year for Kevin Costner. So busy, in fact, that this isn't even our first Kevin Costner post of the day. Earlier this morning, we saw him in the new Super Bowl spot for his sports drama Draft Day. Now we also have a new trailer for his upcoming thriller 3 Days to Kill.
Directed by McG, the film stars Costner as an international spy whose job has kept him distant from his wife (Connie Nielsen) and daughter (Hailee Steinfeld). When he discovers that he's sick, he decides to get out of the game to spend more time with his family.
Then a mysterious femme fatale (Amber Heard) shows up, promising a cure for his illness if he'll just compete one last mission. As it happens, the assignment falls on the same weekend that he's tasked with taking care of his kid for the first time in ten years. Watch the new video after the jump.
The last trailer played up some of the more comic aspects of Ethan's life as a working parent, but this one goes a more sentimental route. For about twenty seconds, it looks like a heartwarming family drama about a dying man who finally understands what's really important in life. But after Heard shows up, looking like she's walked straight off the set of Sin City, it turns into a big, explosive action trailer with just a smattering of daddy-daughter angst.
3 Days to Kill opens February 21.
In this heart pounding action-thriller, Kevin Costner is a dangerous international spy, who is determined to give up his high stakes life to finally build a closer relationship with his estranged wife and daughter, whom he's previously kept at arm's length to keep out of danger. But first, he must complete one last mission- even if it means juggling the two toughest assignments yet: hunting down the world's most ruthless terrorist and looking after his teenage daughter for the first time in ten years, while his wife is out of town.