'Grand Piano' Alternate Poster Debut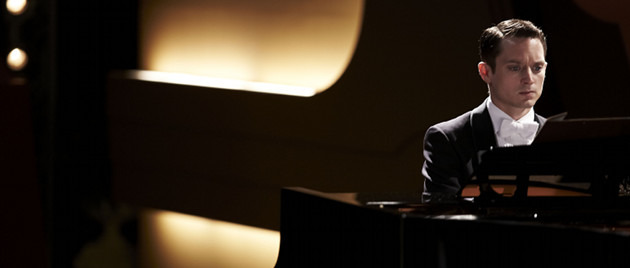 Grand Piano was one of the most entertaining films I saw in 2013 — its premiere screening at Fantastic Fest last year had the crowd roaring with delight, and was the thing everyone talked about for the rest of the fest.
Coming from director Eugenio Mira, who did the music for Timecrimes; star Elijah Wood; and screenwriter Damien Chazelle (whose directorial debut Whiplash was just a big Sundance hit) the film is a technical tour de force that puts Wood in the hot seat as a killer targets him during a tense musical performance. The film has a delightfully composed visual style which indulges in De Palma-esque touches to manipulate suspense as the action unfolds. The underlying concept may be somewhat silly, but the execution is excellent.
The film is on iTunes and VOD now, and we've got an exclusive alternate poster below, along with a behind the scenes featurette and a clip. Check it all out, and revisit the trailer, after the break.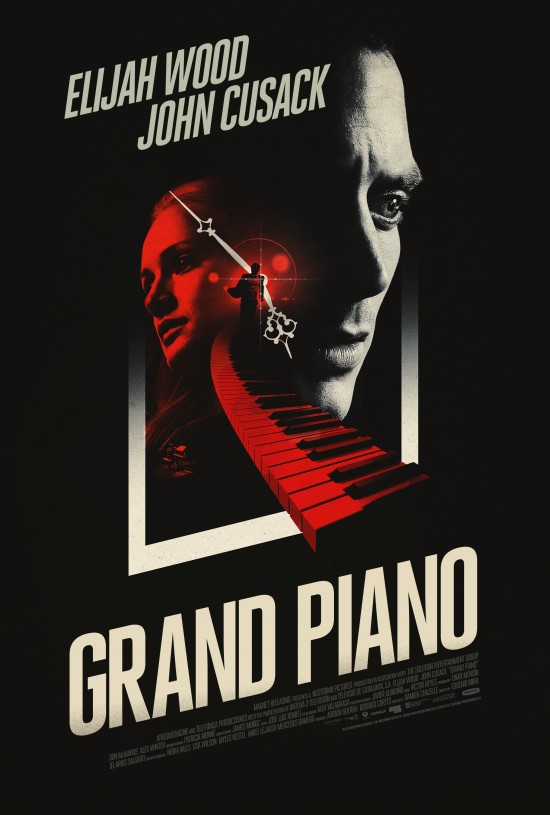 Grand Piano is on VOD now, and will be in theaters March 7.
Tom Selznick, the most talented pianist of his generation, stopped performing in public because of his stage fright. Years after
a catastrophic performance, he reappears in public in a long-awaited concert in Chicago. In a packed theater, in front of the expectant audience, Tom finds a message written on the score: "Play one wrong note and you die." Without leaving the piano, Tom must discover the anonymous sniper's motives and look for help without anyone realizing...
Here's the trailer once more:
This featurette shows a lot more footage, and features Mira and Wood discussing the creation of the film.
Finally, The Playlist presents this clip, in which John Cusack's villain exerts some pressure upon Elijah Wood's character: