'Fight Club' Sequel Comic Moves Ahead With Help Of 'Hawkeye' Writer Matt Fraction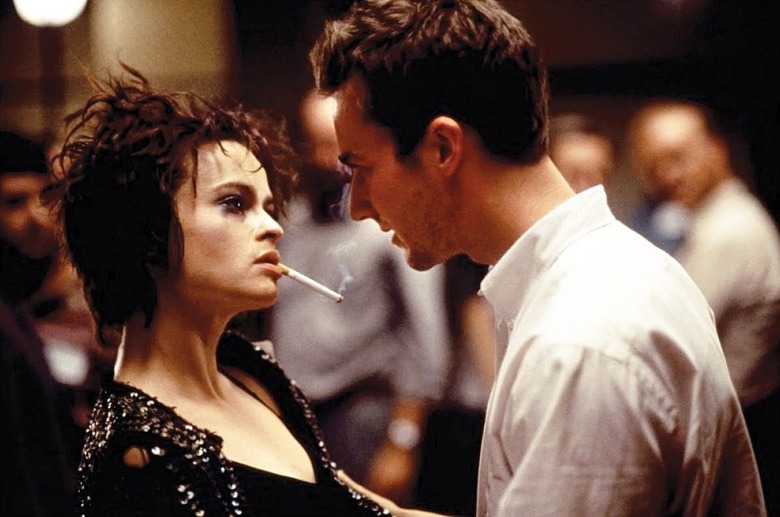 Chuck Palahniuk's comic book sequel to Fight Club, first announced last year, is moving forward with some help from a notable writer. Matt Fraction, the Eisner-winning scribe behind Image Comics' Sex Criminals and Marvel Comics' Hawkeye, is reviewing the script, as revealed by Palahniuk himself. Get all the latest details on the book after the jump.
The graphic novel "script" for the Fight Club sequel has gone off to the writer Matt Fraction and to an unnamed publisher for review. Matt writes his own series, called "Sex Criminals" and does very well. He's been my go-to advisor about format and other considerations of graphic scripts. I'll be choosing an illustrator based on their response to the script. The sequel will consist of seven issues, totally more than 210 pages. Fingers crossed. – Chuck
For his part, Fraction hinted at the collaboration on Twitter.
#satanista #fightclub2 #ohyeahitsfuckinghappening

— BUTT STUFF WEREWOLF (@mattfraction) January 25, 2014
He followed up with a blog post that read, simply, "What's the first rule of Fight Club?" So he's apparently not talking for now. But Palahniuk dished out some of the plot details last year.
The sequel will be told from the– at first– submerged perspective of Tyler Durden as he observes the day-to-day tedium of the narrator's life. Because 20th Century-Fox created the convention of calling the protagonist Jack, I'm calling him Cornelius. He's living a compromised life with a failing marriage, unsure about his passion for his wife. The typical midlife bullshit. Likewise, Marla is unsatisfied and dreams of accessing the wild man she'd once fallen in love with. She tampers with the small pharmacy of drugs that her husband needs to suppress Tyler, and– go figure– Tyler reemerges to terrorize their lives.
Palahniuk has also said that the story will pick up about ten years after the events of Fight Club, and that Jack (or "Cornelius") will be "dragged back into the world of Mayhem" after Tyler kidnaps his and Marla's son. The series is expected to launch sometime in 2015.