Nicolas Cage Has Been Dumped For Jesus In The First Clip From 'Left Behind'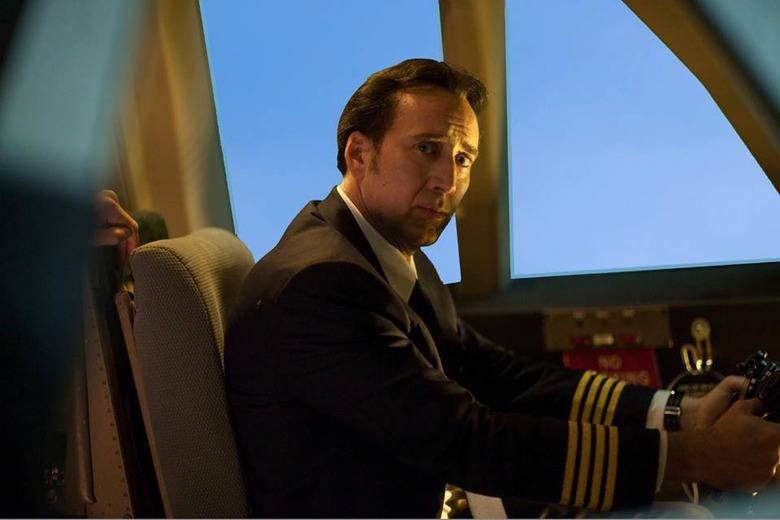 We'll say this for Nic Cage: you can't accuse him of having a predictable career. Just yesterday, we were eagerly looking forward to seeing the Oscar winner return to form with David Gordon Green's Joe. Today, we're back to questioning his taste in thrillers thanks to the first clip from Left Behind.
Based on Tim LaHaye and Jerry Jenkins' bestselling religious series about the Rapture, the sci-fi thriller follows a group of survivors left to watch chaos unfold on Earth. The books were adapted for the screen once before, with Kirk Cameron in the lead role, but this new version, directed by Vic Armstrong (The Young Indiana Jones Chronicles) is intended to be a more "mainstream" version. Watch the scene after the jump.
While Left Behind doesn't much resemble dusty historical epics like Darren Aronofsky's Noah and Ridley Scott's Exodus, it could conceivably be considered part of the Biblical trend sweeping Hollywood. LaHaye and Jenkins' books are based on the Book of Revelation, or at least a certain interpretation of it.
The scene above seems to be from the beginning of the movie. Cage plays a pilot named Rayford Steele (really) who is flying over the Atlantic when the Rapture causes several of his passengers to vanish. That's Cassi Thomson in the scene with him, playing Rayford's daughter Chloe. Chad Michael Murray, Nicki Whelan, Lance Nichols, and Lea Thompson also star.