'22 Jump Street' Poster: The Men With The Golden Guns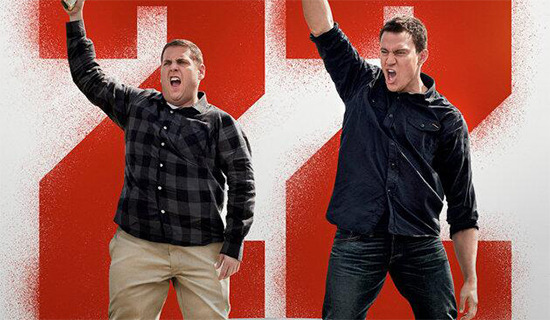 As directors Phil Lord and Chris Miller start to do the press rounds for their new effort, The LEGO Movie, the marketing push is just starting to roll on their next one, 22 Jump Street.
As we've seen in trailers, Jonah Hill and Channing Tatum return as earnest but slightly bumbling cops, with Ice Cube, Nick Offerman, Amber Stevens, Jillian Bell, and Craig Roberts helping out and/or getting in their way. One of the best trailer shots so far has the two standing on a car, pumping pistols in the air. That shot has now been repurposed as a pretty good poster, which you can see below.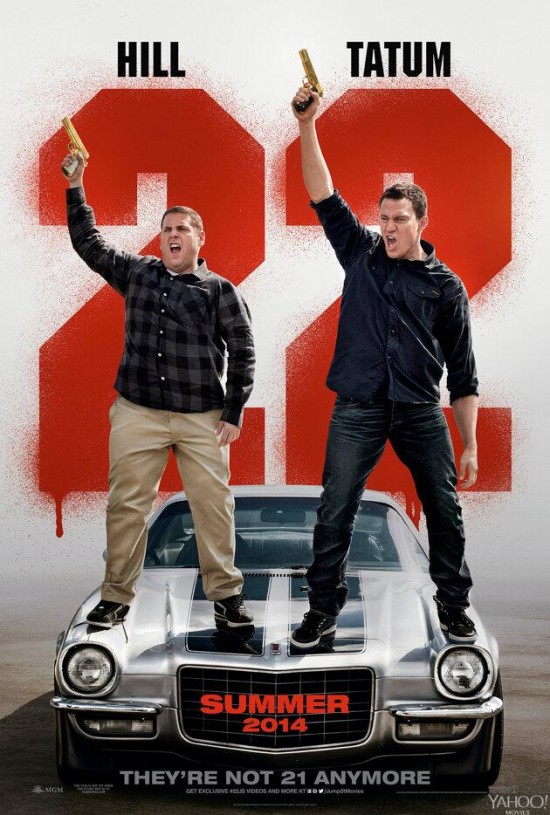 22 Jump Street opens June 13, 2014. Yahoo! has the poster.
After making their way through high school (twice), big changes are in store for officers Schmidt (Jonah Hill) and Jenko (Channing Tatum) when they go deep undercover at a local college. But when Jenko meets a kindred spirit on the football team, and Schmidt infiltrates the bohemian art major scene, they begin to question their partnership. Now they don't have to just crack the case – they have to figure out if they can have a mature relationship. If these two overgrown adolescents can grow from freshmen into real men, college might be the best thing that ever happened to them.