'The Rover' Teaser Trailer: Guy Pearce And Robert Pattinson Go Post-Apocalyptic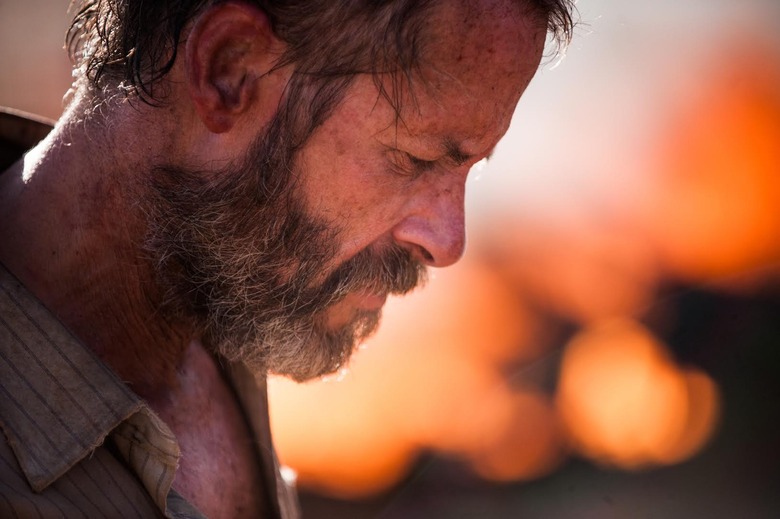 These days post-apocalyptic films are nearly a dime a dozen. But none of those have the pedigree of The Rover, written and directed by David Michôd, the man behind 2010 crime drama Animal Kingdom. His feature follow-up hits theaters this Summer, and stars Guy Pearce and Robert Pattinson. Set ten years after the world has all but ended, Pearce plays a man forced to hunt down one of his prized possessions after it's forcefully taken from him.
Sounds ominous, yes? Well the first teaser trailer just hit and there aren't many more answers here. Just some impressive visuals and Pearce and Pattinson as you've never seen them before. Check it out below.
Here's the teaser trailer for The Rover.
The Rover comes from a story by Michôd and actor Joel Edgerton, whose brother worked with Michôd on the popular shorts Bear and Spider. The trailer doesn't tell us much, but the look of the film and gravitas of actors are certainly intriguing. Michôd is filmmaker to keep an eye on and this sophomore effort has some huge potential.The Rover opens this Summer.