'The Wolf Of Wall Street' Blu-Ray Might Include 4-Hour Cut [UPDATE]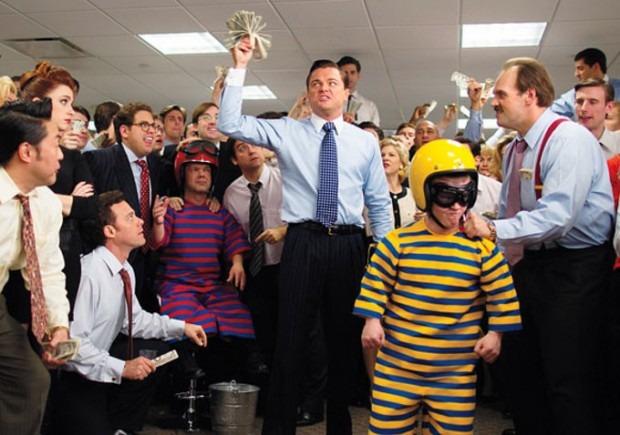 UPDATE: Collider has taken back their story saying this information from the producers is incorrect.
Before Martin Scorsese's The Wolf of Wall Street hit theaters, there was much talk about the film's length. An early cut was said to be around four hours long but Paramount wanted it to be at least an hour shorter, which reportedly held up the release. From that, a aura of mystery surrounded this rumored extended cut even though Scorsese himself said the theatrical cut, which ran 179 minutes, was his director's cut. (Scorsese's theatrical cuts are always his director's cuts.)
Most of the time, when a master like Scorsese says a cut is a director's cut, that's the end of the conversation. But two of his producers now suggest the epic four-hour version of the film will be on the Blu-ray later this Spring.
Collider found the quotes from producers Joey McFarland and Riza Aziz in the Daily Mail.
I think we are going to have some good surprises. To be honest with you the movie is not much different in its longer form, it's just longer versions of scenes. Nothing really got cut out so it's a lot more of what you've already seen.
Apparently, lots of the party and sex scenes in the film were simply trimmed to get down to three hours, which seems crazy if you've seen the movie. But the extra hour will make the already record setting "F-word count" that much higher, and likely add to the level of debauchery.
As authoritative as quotes from producers sound, until we see an official press release, I'd be slightly cautious about this. Yes, maybe this decision has already been made, but since this isn't coming from Scorsese himself, and the film is still in awards contention, I'm not 100% sold this will happen. On the other hand, the four-hour cut might be a huge sell on the home market.
Do you want to see the longer version, even if it's not Scorsese's preferred cut?