'Joe' Trailer: David Gordon Green Returns To Drama With Nicolas Cage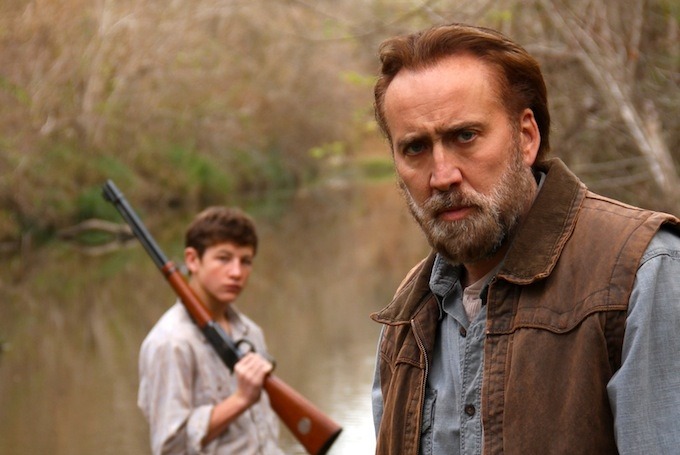 Having spent most of the past decade overacting in one cheapie thriller after another, Nicolas Cage sometimes draws more jeers than applause these days, even though his fanbase is probably bigger than ever. And on the all-too-rare occasion that he finds a project worthy of his talents, it becomes clear that he can still bring it when he wants to.
One such showcase is Joe, David Gordon Green's gritty drama about an ex-con (Cage) who strikes up an unlikely bond with a troubled teen (Tye Sheridan of Mud and Tree of Life). The film made the festival rounds last year, and is now gearing up for theatrical release. Watch the first trailer after the jump.
Cage isn't the only one making a return to form with Joe. Green made his name on serious indie dramas like this one before he made a sharp turn into comedy that took him through Pineapple Express, Your Highness, The Sitter, and Eastbound & Down. But he's been circling back toward his roots, starting with last year's small-scale comedy Prince Avalanche.
The buzz out of TIFF was that Green's first drama back is a solid one, even if it doesn't quite measure up to his earlier efforts. Critics were less measured in their praise of Cage and Sheridan, with some saying Joe was the former's best performance in years.
Joe does not yet have a U.S. release date.
In the dirty unruly world of small-town Texas, ex-convict Joe Ransom (Cage) has tried to put his dark past behind him and to live a simple life. He works for a lumber company by day, drinks by night. But when 15-year-old Gary (Sheridan) – a kid trying to support his family – comes to town, desperate for work, Joe has found a way to atone for his sins – to finally be someone's hero. As Joe tries to protect Gary, the pair will take the twisting road to redemption in the hope for a better life in this tough, hard-hitting but incredibly moving story.