'In Fear' Trailer: Terror Haunts The Back Roads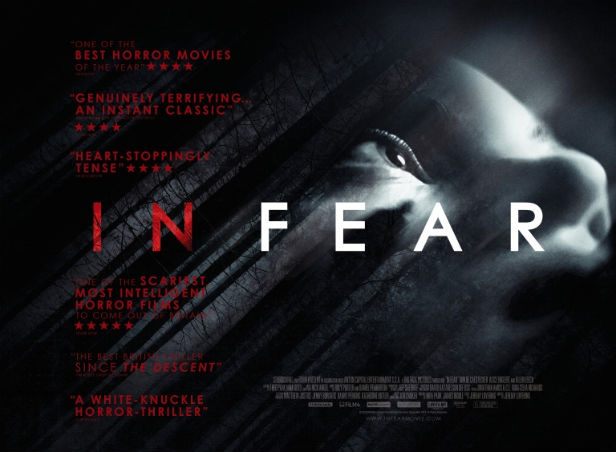 We're at the point of the year where this year's Sundance films aren't yet close to premiering in any wide release. (With the strange exception of Mitt, now on Netflix.) But some of last year's crop of Park City debuts are still trickling out. In Fear premiered last year in the Midnight program where it did well. The movie is compact, with only three actors: Alice Englert (Beautiful Creatures), Iain De Caestecker (Agents of S.H.I.E.L.D.) and Allen Leech (Downtown Abbey) in the story of two people on a dark road facing their fears, and perhaps more.
Jeremy Lovering jumped from television to features with the movie, and by all accounts did a hell of a job.
In Fear opens limited on March 7, and will hit Blu-ray, DVD, and VOD on March 11.
While young couple Tom and Lucy are driving to a festival in the remote Irish countryside they leave the main highway to look for their hotel and quickly lose their way along the back-roads. Lost and tormented as night falls, Tom and Lucy's primal anxieties of the dark and the unknown start to take hold. When the couple discovers they are not alone, they realize that their worst fears lay in the road ahead.